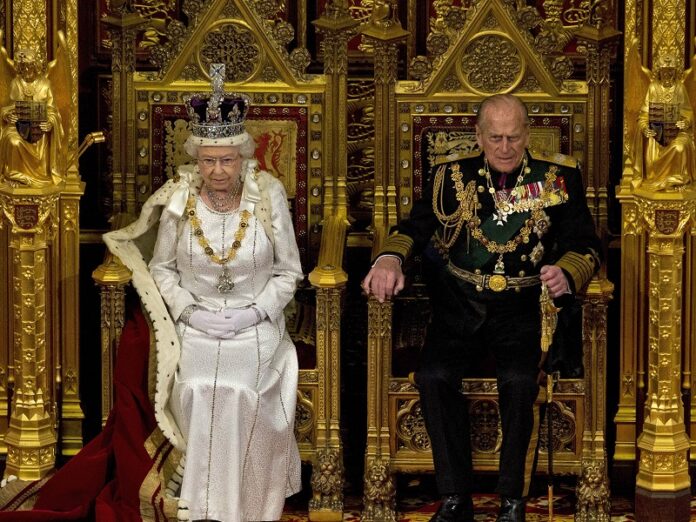 LONDON — Prince Philip, Queen Elizabeth II's most stalwart companion for nearly 70 years, has announced his retirement. Here's a brief look at the monarch's most loyal subject as he announces he will step back from royal duties.
Early Life
Prince Philip of Greece and Denmark was born on Corfu on June 10, 1921, to Princess Alice of Battenburg and Prince Andrew of Greece. Amid the upheaval of the military coup that overthrew his uncle, King Constantine, in 1922, the family fled. Britain's King George V, the queen's grandfather, sent a Royal Navy cruiser to evacuate the family and Philip was carried to safety in a cot made from an orange box. As he grew, he rarely saw his parents and went to school in Germany and Britain.
Royal Navy
Philip joined the Royal Navy as a cadet in 1939, and had a promising career. He served during World War II and was mentioned in dispatches for service aboard the battleship HMS Valiant at Cape Matapan. He rose to the level of commander.
Cousin Elizabeth
Philip first caught the attention of his 13-year-old cousin Elizabeth when she visited the Britannia Royal Naval College in Dartmouth with her parents. Two years after the war, they married at Westminster Abbey. She was 21 and he was 26. They have four children: Prince Charles, Princess Anne, Prince Andrew and Prince Edward.
His career came to an abrupt end with the death of his father-in-law, King George VI, in 1952, and he settled into a life supporting his wife in her role as queen.
Interests
The Duke of Edinburgh has long championed environmental and conservation issues, and has interests in science, engineering and industry.
He was an accomplished sportsman, who played polo regularly until 1971. He gained his RAF wings in 1953, helicopter wings in 1956 and private pilot's license in 1959.
He is patron, president or a member of more than 780 organizations, and will continue to be associated with them.
Gaffes
Prince Philip is known for having a sometimes-offensive sense of humor – and for gaffes that accompanied his many travels with the monarch. Among his most infamous comments was one that occurred in 1986, while visiting Beijing. He told a group of British students: "If you stay here much longer you'll all be slitty-eyed." Nor did he have to travel far from home. Philip once asked a Scottish driving instructor: "How do you keep the natives off the booze long enough to pass the test?"