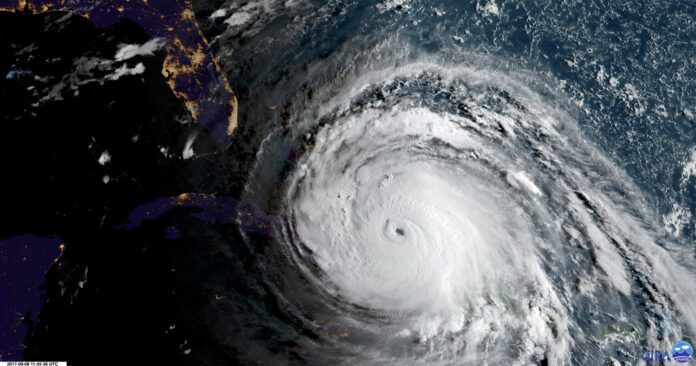 MIAMI — Hurricane Irma's relentless advance on Florida narrowed the window for residents to get to safely, with the latest forecasts shifting landfall southwest of the heavily populated Miami metro area.
The enormous storm regained Category 5 status late Friday as winds hit 260kph. Forecasters expect the storm to be near the Florida Keys on Sunday morning and approach the state's southwest coast by that afternoon.
In one of the country's largest evacuations, about 5.6 million people in Florida — more than one-quarter of the state's population — were ordered to leave, and another 540,000 were ordered out on the Georgia coast. Authorities opened hundreds of shelters for people who did not leave. Hotels as far away as Atlanta filled up with evacuees.
"If you are planning to leave and do not leave tonight, you will have to ride out this extremely dangerous storm at your own risk," Florida Gov. Rick Scott said.
The governor urged everybody in the Keys, where forecasters expect the storm to hit first, to get out.
Ray Scarborough and girlfriend Leah Etmanczyk left their home in Big Pine Key and fled north with her parents and three big dogs to stay with relatives in Orlando. Scarborough was 12 when Hurricane Andrew hit and remembers lying on the floor in a hallway as the storm nearly ripped the roof off his house.
"They said this one is going to be bigger than Andrew. When they told me that, that's all I needed to hear," said Scarborough, now a 37-year-old boat captain. "That one tore everything apart."
Their house in the Keys, up on 6-foot stilts, has flooded before.
"This isn't out first rodeo. Andrew was a wicked storm. Wilma was a wicked storm. This one is going to be worse. Then we'll go home and rebuild, like we always do," said Etmanczyk, a 29-year-old teacher.
Forecasters adjusted the storm's potential track more toward the west coast of Florida, away from the Miami metropolitan area of 6 million people, meaning "a less costly, a less deadly storm," University of Miami researcher Brian McNoldy said.
Nevertheless, forecasters warned that its hurricane-force winds were so wide they could reach from coast to coast, testing the nation's third-largest state, which has undergone rapid development and more stringent hurricane-proof building codes in the last decade or so.
"This is a storm that will kill you if you don't get out of the way," National Hurricane Center meteorologist Dennis Feltgen said. "Everybody's going to feel this one."
Irma killed at least 20 people in the Caribbean and left thousands homeless as it devastated small resort islands known for their warm, turquoise water.
In Florida, gas shortages and gridlock plagued the evacuations, turning normally simple trips into tests of will. Parts of interstates 75 and 95 north were bumper-to-bumper, while very few cars drove in the southbound lanes.
"We're getting out of this state," said Manny Zuniga, who left his home in Miami at midnight Thursday to avoid the gridlock. "Irma is going to take all of Florida."
Despite driving overnight, he still took 12 hours to reach Orlando — a trip that normally takes four hours. From there, he and his wife, two children, two dogs and a ferret were headed to Arkansas.
Andrew razed Miami's suburbs with winds topping 265 kph, damaging or blowing apart over 125,000 homes. Almost all mobile homes in its path were obliterated. The damage totaled $26 billion in Florida's most-populous areas. At least 40 people were killed in Florida.
Police in the Fort Lauderdale suburb of Davie said a 57-year-old man who had been hired to install hurricane shutters Thursday morning died after falling about 5 meters) from a ladder and hitting his head on a pool deck. The man's name wasn't immediately released.
With winds that peaked at 300 kph, Irma was once the most powerful hurricane ever recorded in the open Atlantic.
Story: Curt Anderson, Claire Galofaro