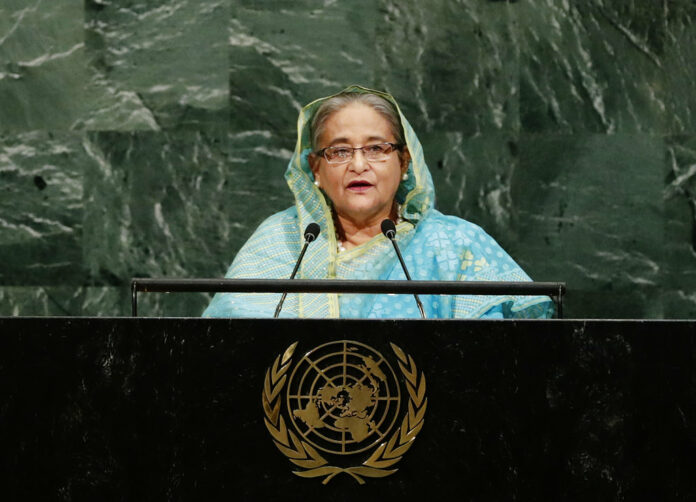 UNITED NATIONS — Bangladesh's prime minister is accusing Myanmar of ethnic cleansing of Rohingya Muslims and laying land mines to prevent those who fled to Bangladesh from returning.
Prime Minister Sheikh Hasina demanded that the Rohingya be able to return to Myanmar "in safety, security and dignity."
Hasina told the U.N. General Assembly on Thursday local time that Bangladesh is sheltering more than 800,000 Rohingya and 430,000 of them have arrived in the past three weeks.
She called for safe zones to be created under U.N. supervision in Myanmar's strife-hit Rakhine state.
The latest exodus of Rohingya began Aug. 25 after insurgents attacked Myanmar security forces, triggering a military crackdown and reprisals from majority Buddhists.
Myanmar has defended the conduct of its security forces and says it is committed to resolving the sectarian tensions.