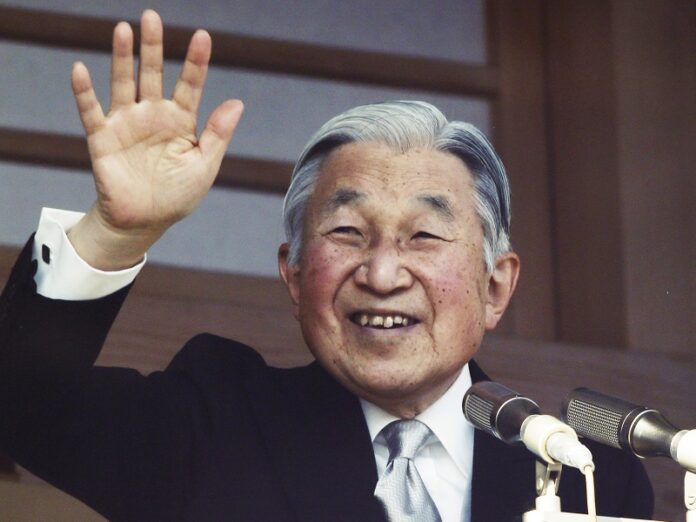 TOKYO — Japan's much admired Emperor Akihito plans to abdicate on April 30, 2019, at age 85 in the first such abdication from the Chrysanthemum Throne in about 200 years, the government said Friday.
Akihito's elder son Crown Prince Naruhito will ascend the throne a day later, on May 1, 2019, beginning a new as yet unnamed era.
The decision was made Friday at a meeting of the Imperial House Council, which included politicians, judicial officials and imperial family members.
Akihito expressed his apparent wish to abdicate in 2016, citing his age and health.
Formal Cabinet approval of the decision is due on Dec. 8, Prime Minister Shinzo Abe told reporters.
"I feel deeply moved that the decision was made by the Imperial Household Agency making a major step toward an imperial succession," Abe said.
Legislation allowing Akihito to abdicate within three years was enacted earlier this year.
His desire to leave the throne revived a debate about the country's 2,000-year-old monarchy, one of the world's oldest, as well as discussion about improving the status of female members of the shrinking royal population. The current male-only succession rules prohibit women from succeeding to the Chrysanthemum Throne and female members lose their royal status when they marry a commoner.
Akihito was 56 years old when he ascended the throne in January 1989 after the death of his father, Emperor Hirohito, beginning the Heisei Era. Naruhito will be 59 when he becomes emperor.
The emperor and his wife Empress Michiko, who was born a commoner, are an elegant, stately pair often seen making visits to disaster victims and carrying out other official duties.
The legislation for Akihito's case was needed because the 1947 Imperial House Law does not provide for abdication. The last emperor to abdicate was Kokaku in 1817.
Story: Mari Yamaguchi