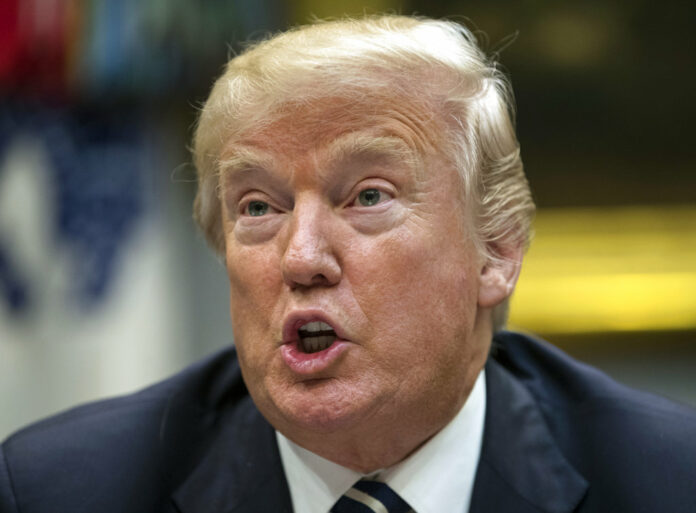 PARKLAND, Florida — Students who escaped a deadly school shooting Wednesday in Florida were focusing their anger at President Donald Trump, contending that his response to the attack had been needlessly divisive.
Days after Nikolas Cruz, 19, killed 17 people and injured dozens more with a legally purchased AR-15 assault weapon at Marjory Stoneman Douglas High School, a student there said Trump's job as president was to unite the country.
"You're the president. You're supposed to bring this nation together, not divide us," 17-year-old David Hogg said.
Hogg on "Meet the Press" was responding to Trump's tweet Saturday that Democrats hadn't passed any gun control measures during the brief time they controlled Congress with a supermajority in the Senate. Trump also alluded to the FBI's failure to act on tips that the suspect was dangerous, while bemoaning the bureau's focus on Russia's role in the 2016 election.
After more than a day of criticism from the students, the White House says the president would hold a "listening session" with unspecified students on Wednesday and meet with state and local security officials Thursday.
Nineteen-year-old senior Chris Grady was hiding at Stoneman Douglas High School during the shooting days go. He says he's angry and will be pressing with other students for gun control measures.
He and some fellow students organized a rally Sunday near the Parkland, Florida, high school, set to press for greater gun control measures from lawmakers. The students plan to visit the state capital, Tallahassee, and visit the nation's capital in March.
Grady says pupils targeted by a gunman at Sandy Hook Elementary School in Newton, Connecticut, in 2012 were "too young to understand." But he adds: "We want to be the voice for those kids and thousands of others who have been affected by tragedies like this."
A gun show went on as scheduled this weekend, a short drive from the site of the Wednesday shooting. Many assault weapons were on display as customers, some bringing their children, checked out the killing firepower.
Jorge Fernandez spoke for Florida Gun Shows in sharing what he called their "deepest condolences to the persons who have been involved in this terrible tragedy." But he told The Associated Press that his company's shows are scheduled years in advance, and "it would just be cost prohibitive to cancel."
Fernandez says he personally blames the shooting not on guns, but on the mental health of the 19-year-old shooter, Nikolas Cruz. He says he feels there should be a mechanism permitting doctors or law enforcement to identify people with mental health problems and do something about it.
Customer Jerry Sepulveda said he can see how the gun show could be seen as insensitive to the victims, but he came anyway to see the guns. He says he thinks there should be an age limit preventing teens from buying high-powered rifles, and that background checks should be strengthened.