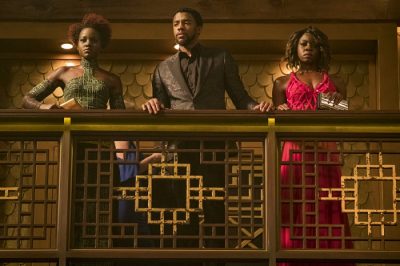 UNITED NATIONS — "Black Panther" star Danai Gurira says the hit movie is showing the world that women and men "can work shoulder to shoulder" and their abilities "are equally valued in a society."
Gurira spoke at an event marking International Women's Day on Thursday at U.N. headquarters in New York.
She says the movie has made "a massive splash" because such a representation of powerful women is rarely seen.
The Zimbabwean-American actress and Tony Award-winning playwright says she was thankful to be handed the role of Okoye, who had nobility and put the needs of her country and people first.
She says she wants Okoye to remind the world "that those women already exist."