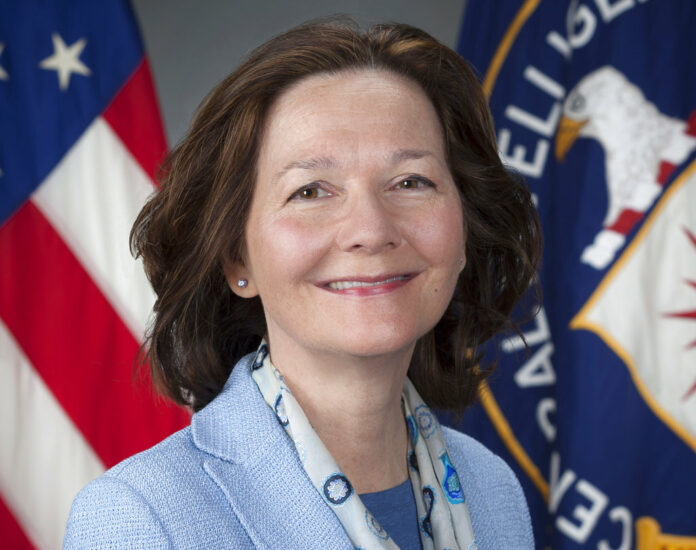 WASHINGTON — President Donald Trump's nominee to be CIA director will fully explain what her role was – and what it wasn't – in the agency's use of harsh interrogation practices on terror suspects after 9/11, the top U.S. intelligence chief said Wednesday.
Deputy CIA Director Gina Haspel will face tough questions about her activities with the interrogation program, which critics call one of the darkest chapters in the agency's history.
In the run-up to her confirmation hearing and a full-Senate vote on her nomination, lawmakers are asking the CIA to declassify information about her 30-plus years, mostly undercover career at the CIA. It's unclear how much information will be publicly disclosed.
After Trump chose her to be the next director of the CIA, details were leaked about her time as chief of base of a secret prison in Thailand where terror suspects were waterboarded after 9/11. Haspel also drafted a memo that called for the destruction of 92 videotapes of interrogation sessions. Their destruction, ordered by a higher-ranking CIA official in 2005, prompted a lengthy Justice Department investigation that ended without charges.
"Gina plans to be totally transparent in regards to this issue," Director of National Intelligence Dan Coats told reporters at a breakfast briefing. "I have looked deeply into this and she will be making that fully available to the relevant (congressional) committees."
He added that some negative public reports about her activities with the interrogation program have been inaccurate. "What is being alleged is simply not true," said Coats, who described Haspel as an "exceptional, professional and talented individual."
"We want to declassify as much as possible without jeopardizing someone's sources and methods," Coats said. "Every effort will be made to fully explain exactly what her role was and what it wasn't."
Story: Deb Riechmann