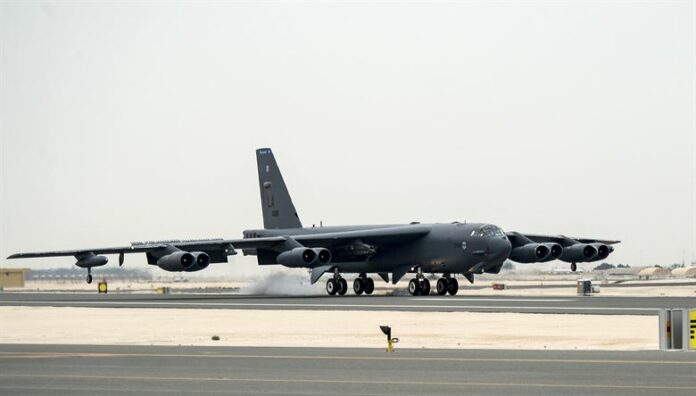 BEIJING — China has labeled a recent mission by nuclear-capable U.S. B-52 bombers over the disputed South China Sea as "provocative."
Defense Ministry spokesman Ren Guoqiang said at a monthly briefing Thursday that China would respond with all measures considered necessary to safeguard its rights and interests.
Two B-52s flew over the strategic waterway claimed by China earlier this week in what the Pentagon called a routine mission.
Asked Wednesday about the flights, U.S. Defense Secretary Jim Mattis responded that, "there's nothing out of the ordinary about it."
China has sought to strengthen its claim to the South China Sea by building seven islands on reefs and equipping them with military facilities such as airstrips, radar domes and missile systems. Five other governments claim territory in the area.