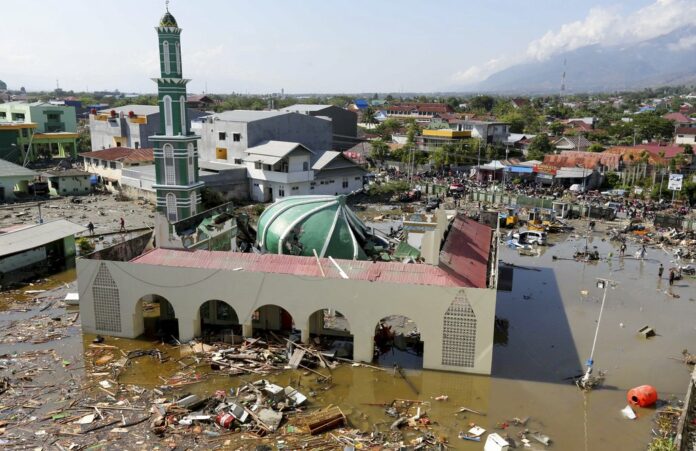 PALU, Indonesia — Indonesia's president has authorized for the country to accept international help for the earthquake and tsunami disaster on the central island of Sulawesi.
Thomas Lembong, chair of Indonesia's Investment Coordinating Board, tweeted Monday morning that President Joko "Jokowi" Widodo made the authorization.
It wasn't immediately clear what type of help was being authorized.
The toll of 800 dead in Friday's disaster is expected to grow as areas inaccessible since the disaster are reached. The quake and tsunami damaged airports, hospitals and other crucial infrastructure.
A mass burial was being prepared for more than 300 bodies in an Indonesian city hit hard by a powerful earthquake and tsunami.
The toll of more than 800 dead from Friday's disaster is mostly from Palu and is expected to grow as areas cut off by damage are reached.
National disaster agency chief Willem Rampangilei said the grave can be enlarged if needed and burials must be done soon for health and religious reasons. A majority of Indonesians are Muslim, and burials customarily take place within one day.
There was a desperate need for heavy equipment to reach possible survivors in collapsed buildings, including an eight-story hotel in Palu where voices were heard in the rubble. A survivor was found Sunday evening in the ruins of the Roa-Roa Hotel.