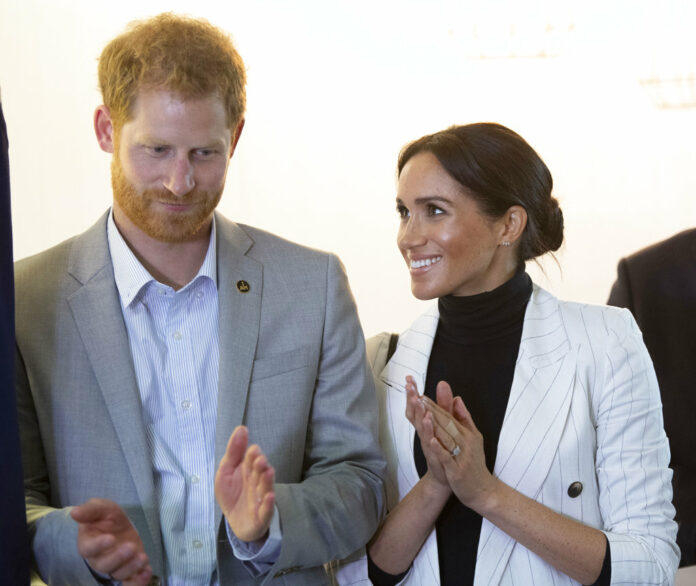 SYDNEY — The Duke and Duchess of Sussex took separate boats Monday to Queensland's Fraser Island as their tour of Australia and the South Pacific continued with a reduced schedule for the pregnant duchess.
Prince Harry took a barge for the 70-kilometer crossing from Australia's mainland to the island, while the former American actress Meghan rode in a far more comfortable cruiser.
Meghan is some four months pregnant and has had her schedule reduced after a hectic start to the 16-day tour.
The Duchess was expected to rest for the first part of the day while Prince Harry undertook several engagements focusing on environmental issues, before rejoining her husband for a reception.
Harry and Meghan touched down midmorning at Hervey Bay, 1,200 kilometers north of Sydney, in a Royal Australian Air Force plane. The couple descended the stairs hand-in-hand, before going their separate ways: Harry boarding a bus and Meghan a car.
Harry was scheduled for a range of engagements on the world's biggest sand island, known as K'gari in the local indigenous language, on day seven of their Australian tour.
After taking part in a traditional "Welcome to Country" smoking ceremony with representatives of the local Butchulla indigenous people, Harry was set to unveil a plaque dedicating the popular holiday island's pristine rainforests to Queen Elizabeth's Commonwealth Canopy project.
Harry's itinerary also touched on the history of logging on Fraser Island, whose famed hardwood trees were used to build the London's docks in the 1930s.
Harry and Meghan were due to attend a reception and meet Hervey Bay paramedics Graeme Cooper and Danielle Kellam.
The paramedics were to be recognized for their act of kindness after a photo of them last year granting a dying woman's wish to see the ocean at Hervey Bay one last time went viral and captured hearts around the world.
Harry and Meghan are due to leave Australia for Fiji and Tonga on Tuesday. They will return to Sydney on Friday night for the final days of the Invictus Games, Harry's brainchild and the focus of their tour, before finishing off with a visit to New Zealand.
Story: Trevor Marshallsea