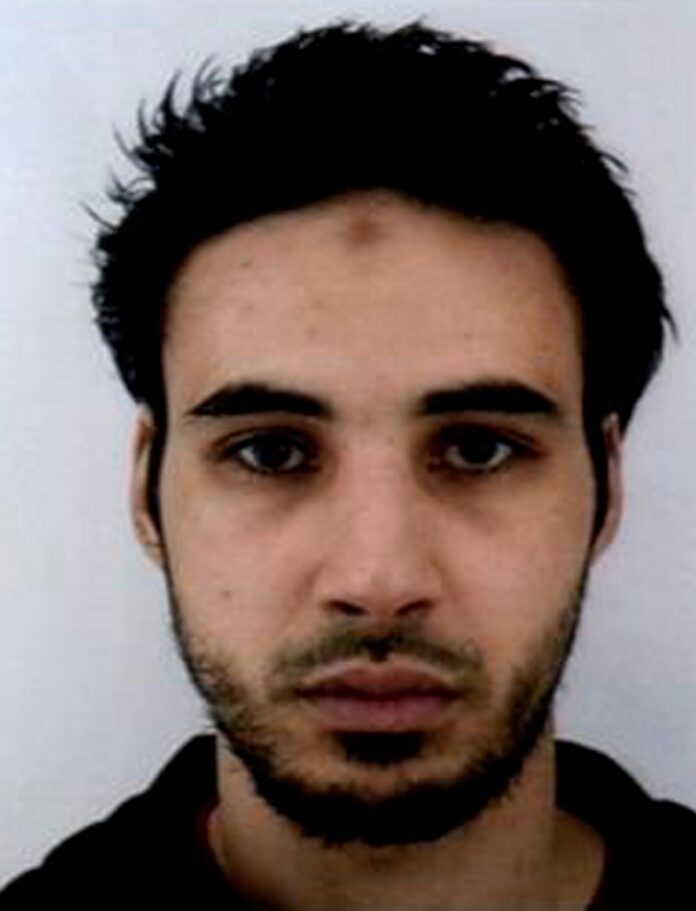 STRASBOURG, France — French authorities have issued a wanted poster and are calling for witnesses amid a massive manhunt for the suspected shooter nearly 24 hours after a deadly attack at the Strasbourg Christmas market.
A photo of Cherif Chekatt, 29, who was born in Strasbourg, was distributed publicly Wednesday evening.
The poster warns: "Dangerous individual, above all do not intervene." It asks anyone with information that could help locate him to contact authorities.
Chekatt has been on the run since allegedly spraying gunfire at the city's famous Christmas market on Tuesday night, killing two and leaving one person brain-dead. A dozen others were injured.
Hundreds of police and soldiers were combing Strasbourg in a search of him, blocking bridges that cross the border into Germany. Prime Minister Edouard Philippe announced a strengthening of security forces to secure Christmas markets.