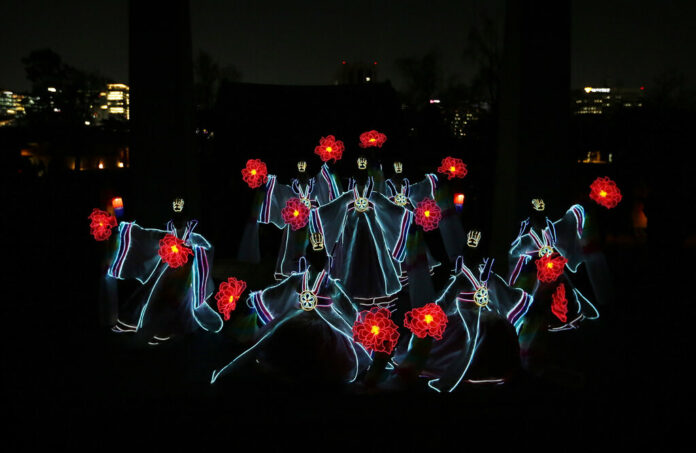 Dancers in traditional Korean "Hanbok" attire perform at the Royal Culture Festival at the Gyeongbok Palace in Seoul.
In other images from the Asia-Pacific region this week, Japan's Chief Cabinet Secretary Yoshihide Suga unveils the name of the new emperor's era called "Reiwa," or "Beautiful Harmony," which will come into force May 1 when Crown Prince Naruhito succeeds his father.
A massive wildfire burns in Goseong, South Korea, fanned by strong winds in a mountainous province that hosted the 2018 Pyeongchang Winter Olympics.
People in Tokyo enjoy blooming cherry blossoms along the Chidorigafuchi Imperial Palace moat.