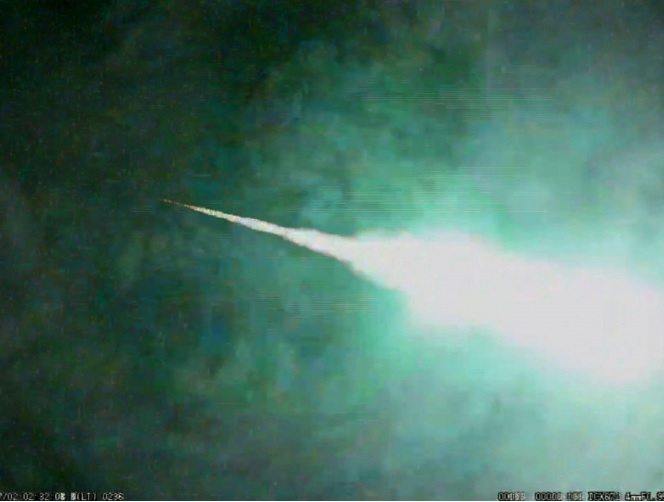 TOKYO (Kyodo) — An extremely bright shooting star crossed the sky above Tokyo early Thursday with many people saying they heard it explode.
Police and firefighters said no damage has been reported so far in the capital and neighboring Kanagawa Prefecture from what is believed to be a bolide, a fireball often compared to a full moon for its brightness.
今朝は大火球が流れ、東京では爆発音も観測されたようです。2020年7月2日2時32分に流れた火球を、平塚の自宅から北の高い空に向けた広角カメラで見た様子です。満月よりも明るい大火球だったので、隕石になった可能性があります。富士は厚い雲のため、残念ながら観測できていません。 pic.twitter.com/mWSG7TWEr0

— 藤井大地 (@dfuji1) July 1, 2020
Continue reading the story here.