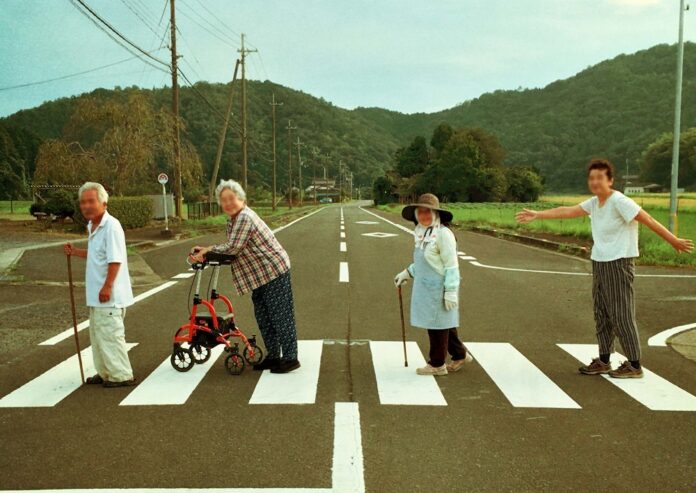 KYOTO (Kyodo) — A daily life snapshot taken in the rural mountains of Kyoto Prefecture of four elderly people at a zebra crossing, reminiscent of the cover of the Beatles' famous "Abbey Road" album has been making the headlines on Twitter in Japan.
The photograph was taken by Toshihiko Hata, a freelance designer in Ayabe, Kyoto Prefecture. Hata was born in Ayabe and he used to live in the city's downtown area before moving to a small rural community in the mountains.
今日、みんなで散歩してたらめっちゃいい写真撮れた☺️#ビートルズ #田舎 pic.twitter.com/YXZ1xImO7W

— [email protected]ポリポリ (@ABlend9) September 9, 2020
Continue reading the story here.