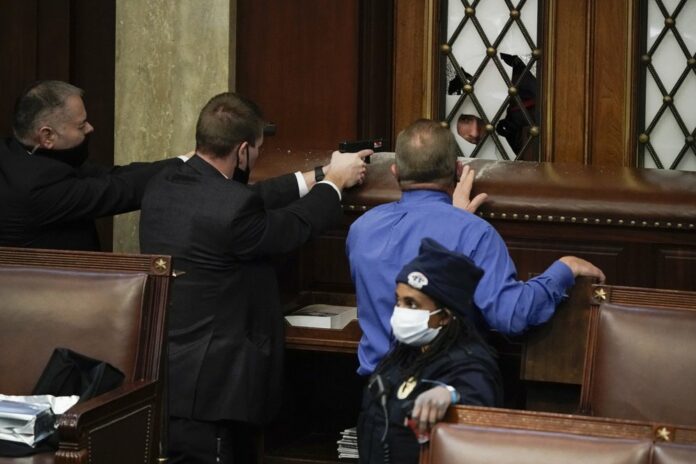 WASHINGTON (AP) — The U.S. Capitol locked down Wednesday after protesters breached barricades amid violent clashes between President Donald Trump's supporters and Capitol police.
Both chambers of Congress abruptly recessed as they were debating the Electoral College vote that gave Joe Biden the presidency.
The mayor of Washington, D.C., has ordered a curfew in the nation's capital beginning at 6 p.m. Wednesday. The order extends through 6 a.m. Thursday.
There was confusion in the House chamber as the Capitol doors were locked and debate was suspended. A representative from the Capitol police spoke from a lectern on the dais and told lawmakers to remain calm, and that more information would be available soon.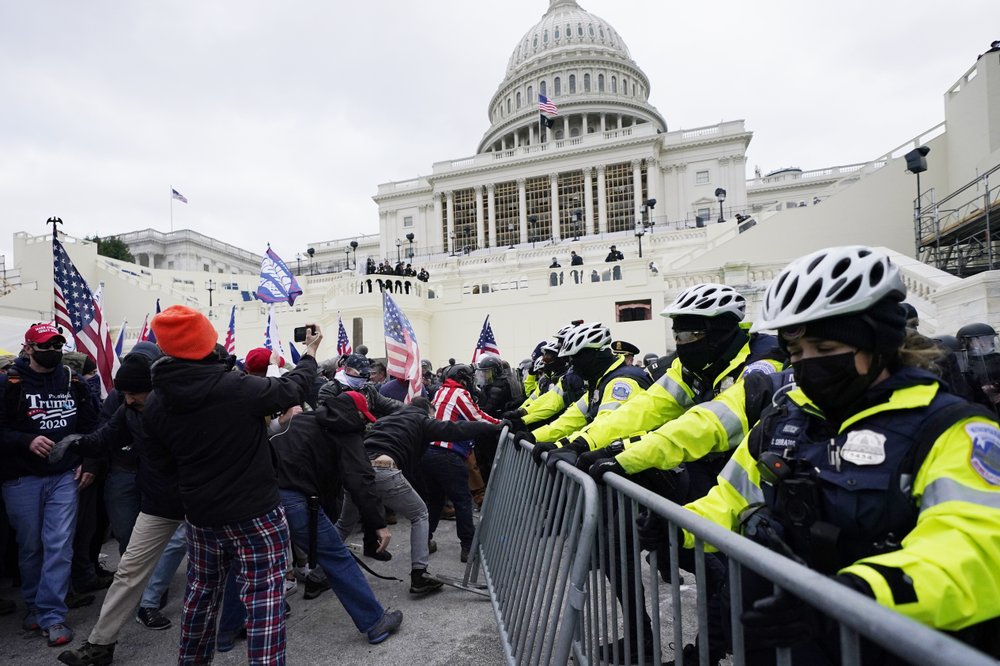 An announcement was played inside the Capitol as lawmakers were meeting and expected to vote to affirm Joe Biden's victory. Due to an "external security threat," no one could enter or exit the Capitol complex, the recording said.
The skirmishes occurred outside in the very spot where president-elect Biden will be inaugurated in just two weeks.
Protesters tore down metal barricades at the bottom of the Capitol's steps and were met by officers in riot gear. Some tried to push past the officers who held shields and officers could be seen firing pepper spray into the crowd to keep them back. Some in the crowd were shouting "traitors" as officers tried to keep them back.
They're in the chamber. One is up on the dais yelling "Trump won that election!" This is insane pic.twitter.com/p6CXhBDSFT

— Igor Bobic (@igorbobic) January 6, 2021
A suspicious package was also reported in the area, Capitol Police said.
The skirmishes came just shortly after Trump addressed thousands of his supporters, riling up the crowd with his baseless claims of election fraud at a rally near the White House on Wednesday ahead of Congress' vote.
"We will not let them silence your voices," Trump told the protesters, who had lined up before sunrise to get a prime position to hear the president.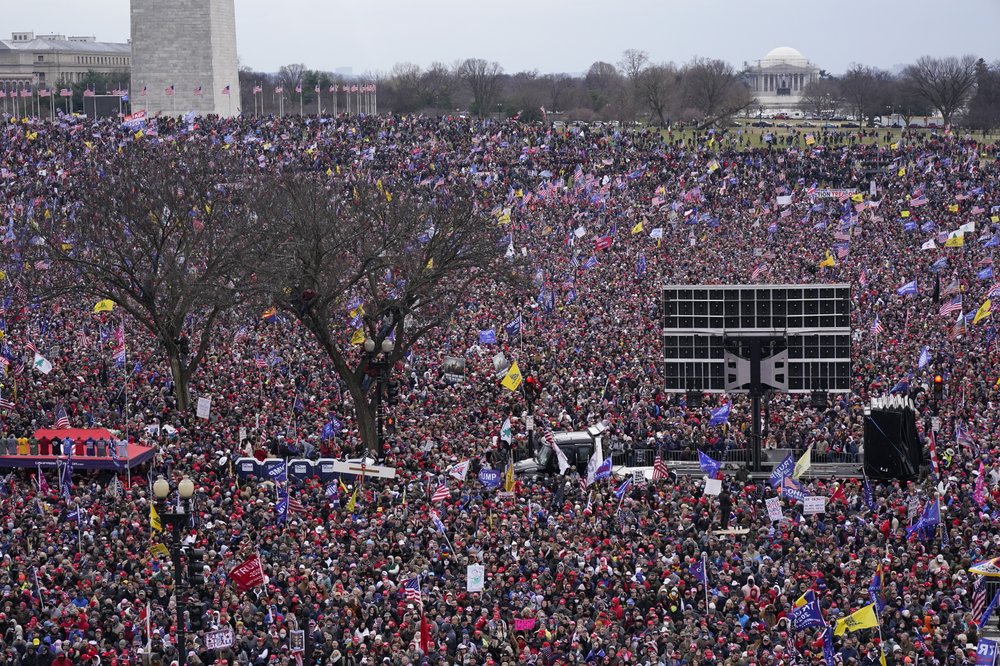 Pence Refuses to Side With Trump 
Defying President Donald Trump, Vice President Mike Pence said Wednesday that he does not have the power to discard electoral votes that will make Democrat Joe Biden the next president on Jan. 20.
Pence said in a statement issued minutes before he was to begin presiding over a joint session of Congress to count those votes that it was "my considered judgement that my oath to support and defend the Constitution constrains me from claiming unilateral authority to determine which electoral votes should be counted and which should not."
In the days before the joint session, Trump has pressured his vice president to toss electors from battleground states that voted for Biden to overturn the will of voters in a desperate and futile bid to undo President-elect Joe Biden's victory in the November election.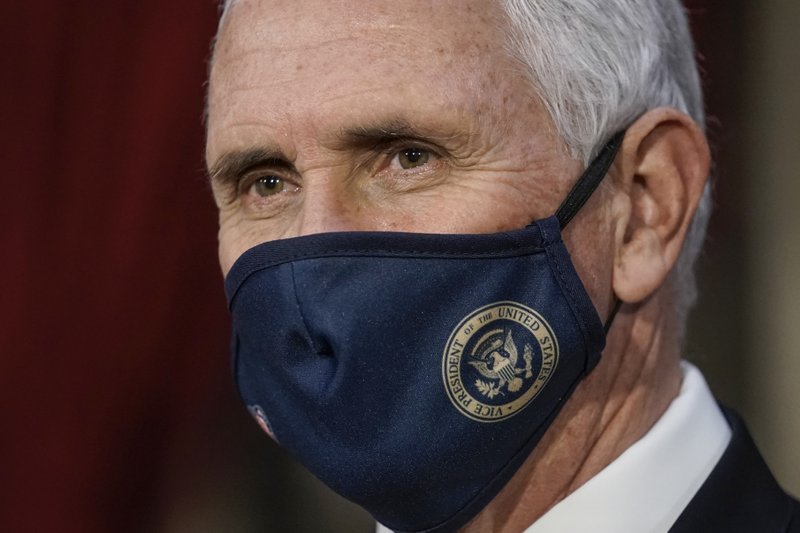 "If Mike Pence does the right thing we win the election," Trump told thousands of supporters who rallied Wednesday on the Ellipse, just south of the White House, an hour before the count in Congress was to begin.
"All Vice President Pence has to do is send it back to the states to recertify and we become president and you are the happiest people," Trump said, repeating a falsehood he has been promoting leading up to the congressional session.
Trump repeatedly pressured Pence to act during his more than 75-minute speech to supporters. "Mike Pence is going to have to come through for us," Trump said, "and if he doesn't, it's a sad day for our country."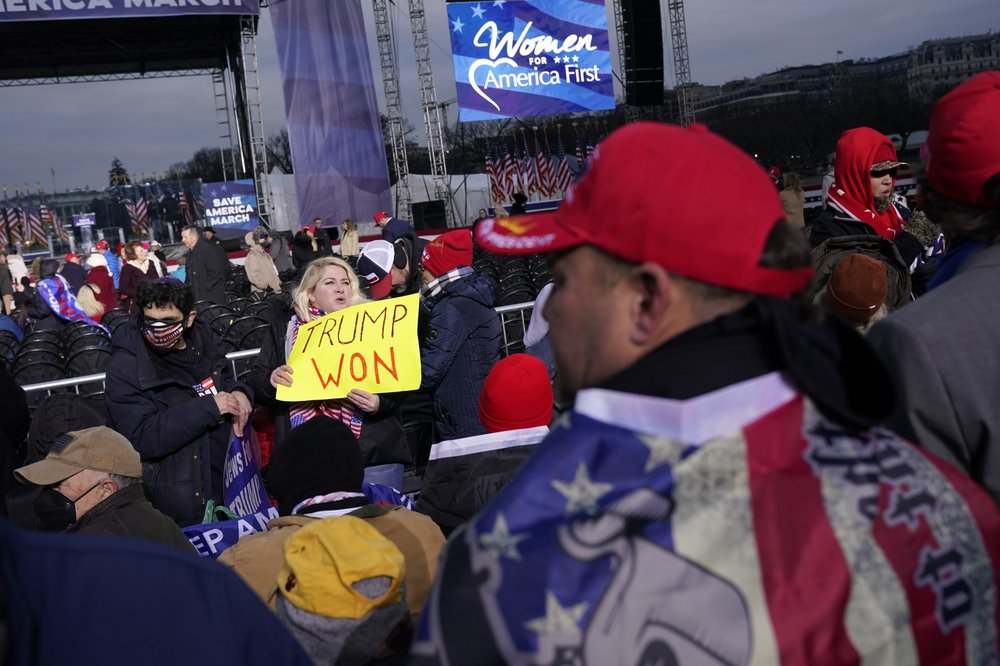 Shortly before the 1 p.m. start of the joint session and even as Trump continued his verbal haranguing, Pence made clear in a three-page letter that he would follow the Constitution, not the commander in chief. While Trump was speaking, Pence's motorcade carried him through a heavily-secured Washington toward the Capitol, where thousands of Trump supporters were marching.
Pence has no unilateral power under the Constitution and congressional rules that govern the count. It is up to the House and Senate to voice objections, and states' electors were chosen in accordance with state law, not fraudulently.