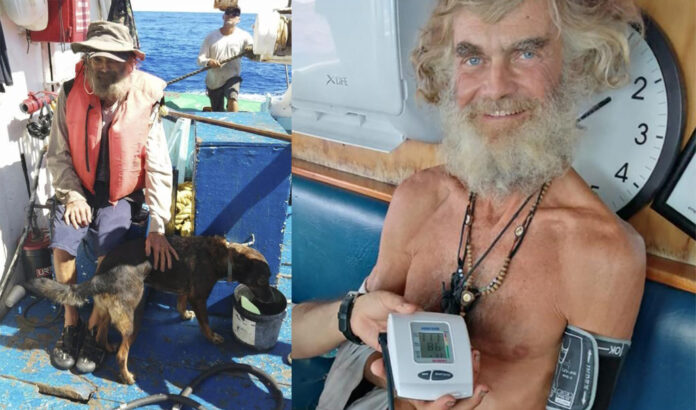 MANZANILLO, Mexico (AP) — An Australian sailor who had been adrift at sea with his dog for three months has been rescued by a Mexican tuna boat in international waters, the fishing vessel's owner said Monday.
Timothy Lyndsay Shaddock, 54, was aboard his incapacitated catamaran Aloha Toa in the Pacific about 1200 miles (1900 kilometers) from land when the crew of the boat from the Grupomar fleet spotted them, the company said in a statement.
The company said Shaddock and his dog Bella were in a "precarious" state when found, lacking provisions and shelter. The tuna boat's crew gave them medical attention, food and hydration, it said.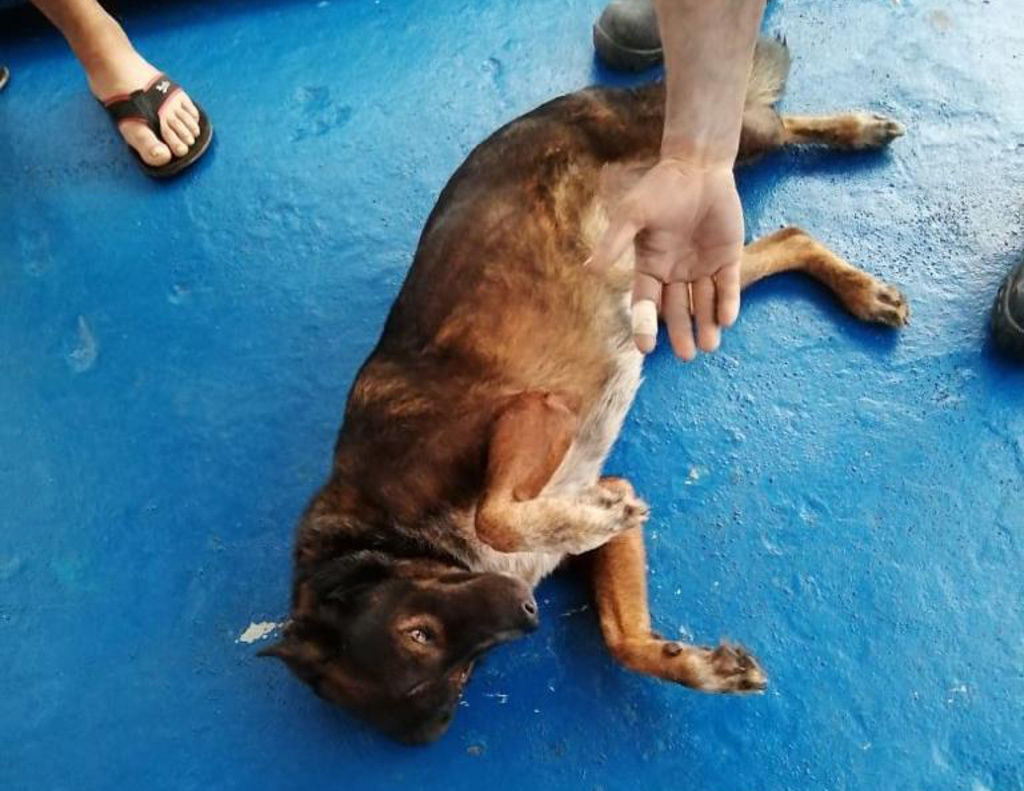 Grupomar did not provide specific details on what day Shaddock was rescued or when he had started his voyage.
The tuna boat, captained by Oscar Meza Oregón, was expected to arrive in the Pacific coast port of Manzanillo on Tuesday with Shaddock and Bella.
Antonio Suárez Gutiérrez, Grupomar's founder and president, said he was proud of his crew, praising them for their humanity in saving the life of someone in trouble.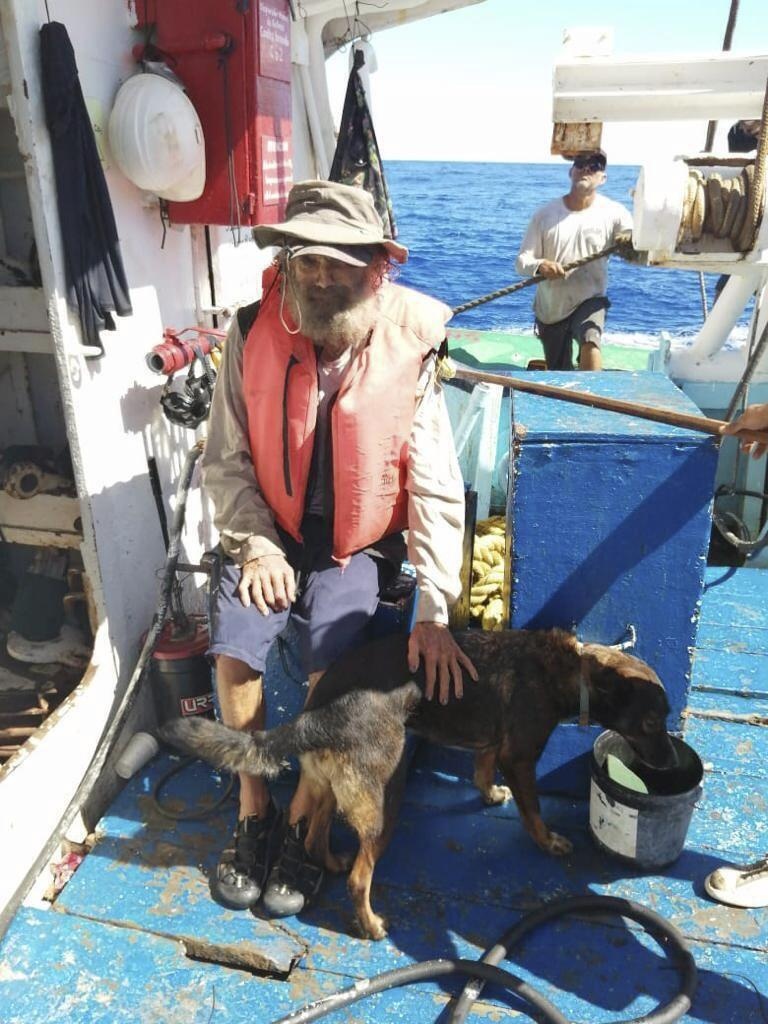 Shaddock told Australia's Nine News television that he and his dog had survived on raw fish and rain water after a storm damaged his vessel and wiped out its electronics.
"I've been through a very difficult ordeal at sea and I'm just needing rest and good food because I've been alone at sea a long time," a thin and bearded Shaddock said in video broadcast by Nine on Sunday night Australian time.
"Otherwise, I'm in very good health," Shaddock added.
The Sydney resident and his dog had sailed from the Mexican city of La Paz for French Polynesia in April, but the voyage ended within weeks, Sydney's The Daily Telegraph newspaper reported.
In photographs of the rescue provided by Grupomar to the AP, a smiling, bearded and thin Shaddock is seen with a blood pressure cuff around his arm, holding a box of pain medication inside the fishing boat's cabin. In others, Bella is stretched out on the deck. The catamaran floated nearby without a visible sail.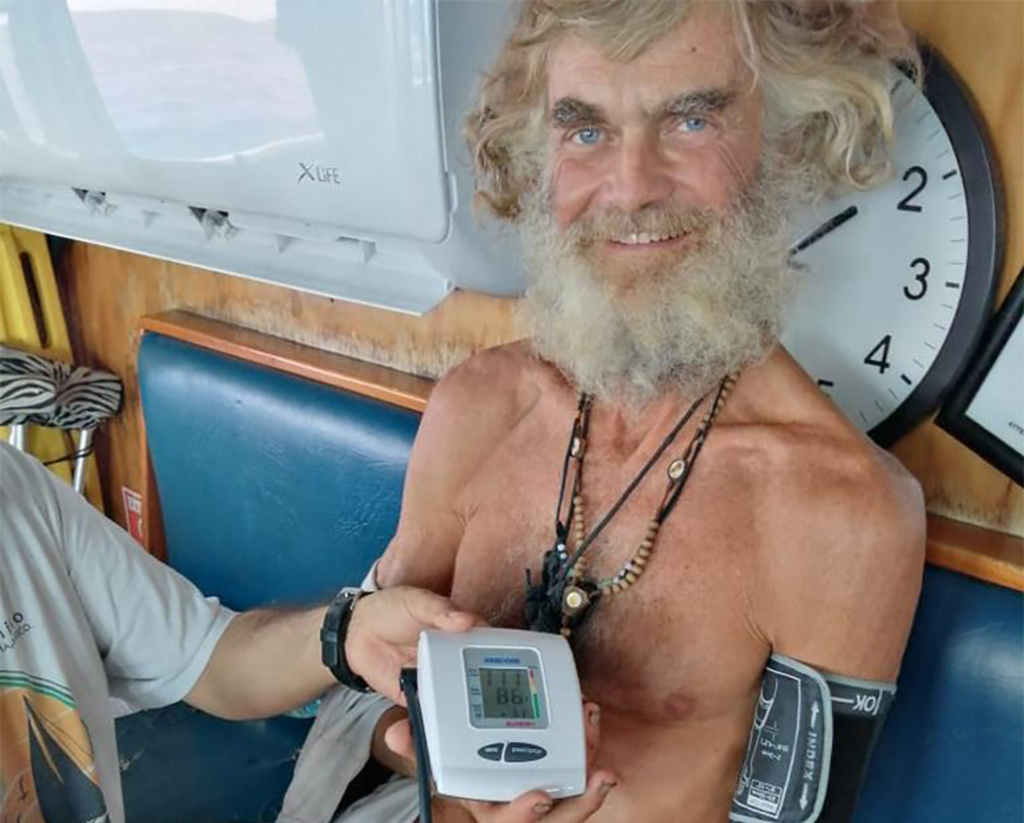 "I would try and find the happiness inside myself, and I found a lot of that alone at sea," Shaddock said.
Part of that encounter with sailors from the María Delia was captured on video. They circle Shaddock's bobbing catamaran, a flock of white seabirds perched on its double hulls as Shaddock scrambles to his feet in the stern. Bella wags her tail.
A crew member asks Shaddock if he speaks English, if he's okay, and if he has any drugs or weapons on board. Shaddock initially just hoarsely repeats, "Thank you, thank you."
But he's coherent, welcomes them to inspect the boat, and hands over the knife dangling from his neck.
Grupomar, the company that owns the tuna boat, said its crew gave Shaddock and Bella food and medical attention.
Shaddock said the María Delia became his "land" and the crew his family.
He said a lesson he took from the experience was a feeling that "your family is everyone, and your family is all of nature."
Bella was an immediate hit with the crew. Shaddock said he met the dog in Mexico, and even though he tried to find her a home on land she kept following him back to sea. "She's a lot braver than I am, that's for sure," he said.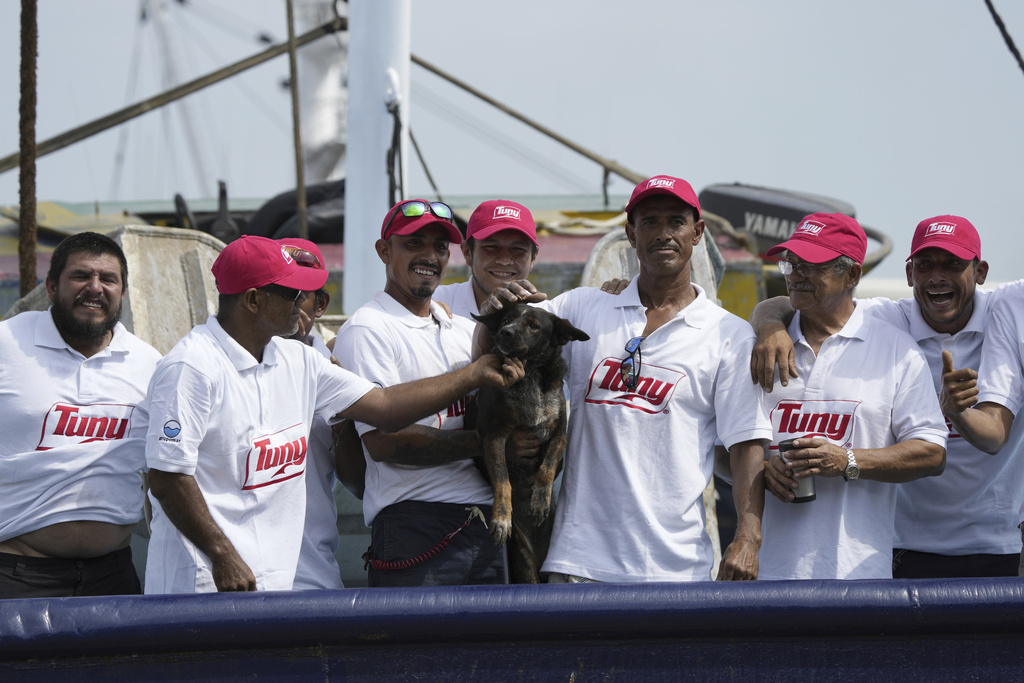 Maybe that was why Bella wasn't allowed to disembark Tuesday until Shaddock had driven away. The Australian had chosen Genaro Rosales, a fisherman from Mazatlan on the María Delia's crew, to adopt Bella on condition that he took good care of her.
Shaddock planned to return to Australia to spend time with family and friends, but said that he enjoyed solitude. Still, he said, it might be a while before he goes back to sea.
People adrift at sea have occasionally survived much longer, but maritime accidents often do not end happily.
In 2014, a Salvadoran fisherman washed ashore on the tiny Pacific atoll of Ebon in the Marshall Islands after drifting at sea for 13 months. Jose Salvador Alvarenga left Mexico for a day of shark fishing in December 2012 and got lost during bad weather. He said he survived on fish, birds and turtles until his boat washed ashore 5,500 miles (8,850 kilometers) away.
In other cases, disabled boats are found without survivors, or are lost entirely.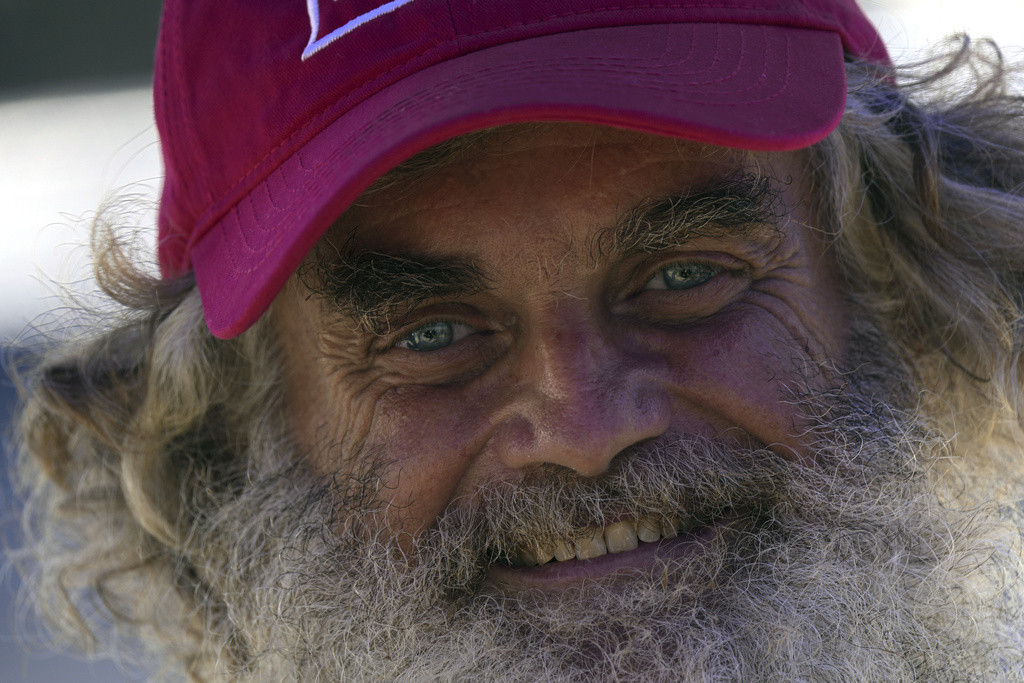 Antonio Suárez, Grupomar's president, said Tuesday that the voyage during which the María Delia rescued Shaddock may have been its final trip, because he is modernizing the company's fleet and the boat is its smallest and more than 50 years old.
If so, it would be a "marvelous farewell, saving human lives," Suárez said.
Shaddock hugged Suárez in gratitude, and Suárez invited him to go for a meal in celebration.
When asked what he would like to eat back on land, Shaddock, smiling and jovial as he slid into a waiting car, said "tuna sushi."