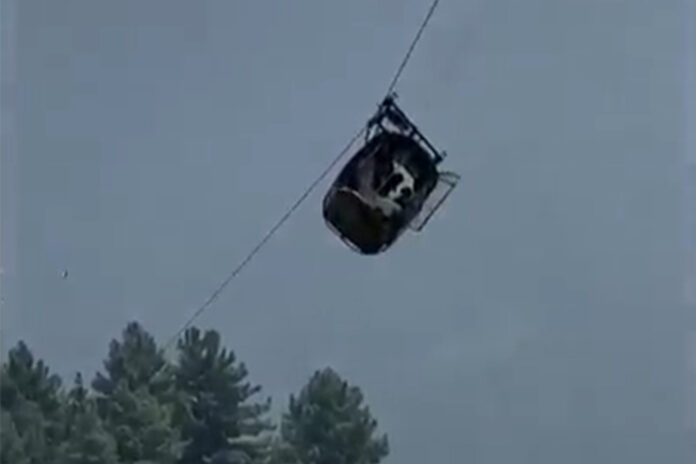 PESHAWAR, Pakistan (AP) — Schoolchildren who were rescued from a broken cable car dangling high above a valley in Pakistan said Wednesday that they repeatedly feared death was imminent during the 16-hour ordeal even as their parents tried to console them over the phone.
Six children and two adults were pulled from the cable car in a daring rescue Tuesday. One of the youngest was grabbed by a commando attached to a helicopter by rope, while others were lowered to the ground in a makeshift chairlift constructed from a wooden bed frame and ropes.
"I had heard stories about miracles, but I saw a miraculous rescue happening with my own eyes," said 15-year-old Osama Sharif, one of those rescued.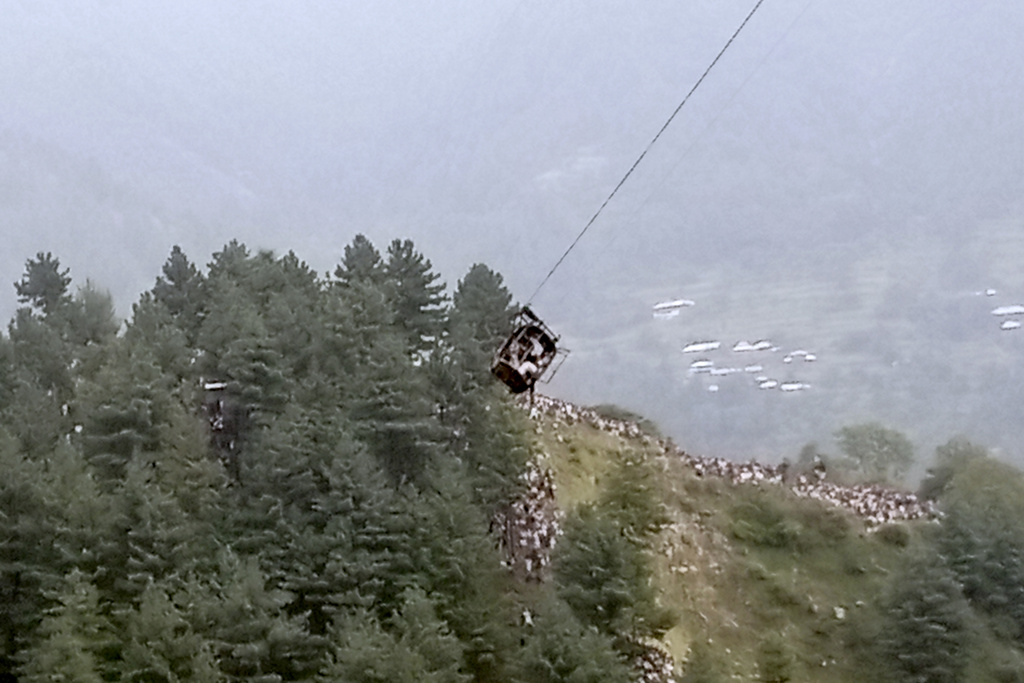 Osama was headed to school on Tuesday to receive the results of his final exam, when the cable snapped.
"We suddenly felt a jolt, and it all happened so suddenly that we thought all of us are going to die," he said in a telephone interview.
Some of those aboard had cellphones and started making calls. Worried parents tried to reassure the children.
"They were telling us don't worry, help is coming," he said. After several hours, the passengers saw helicopters flying in the air.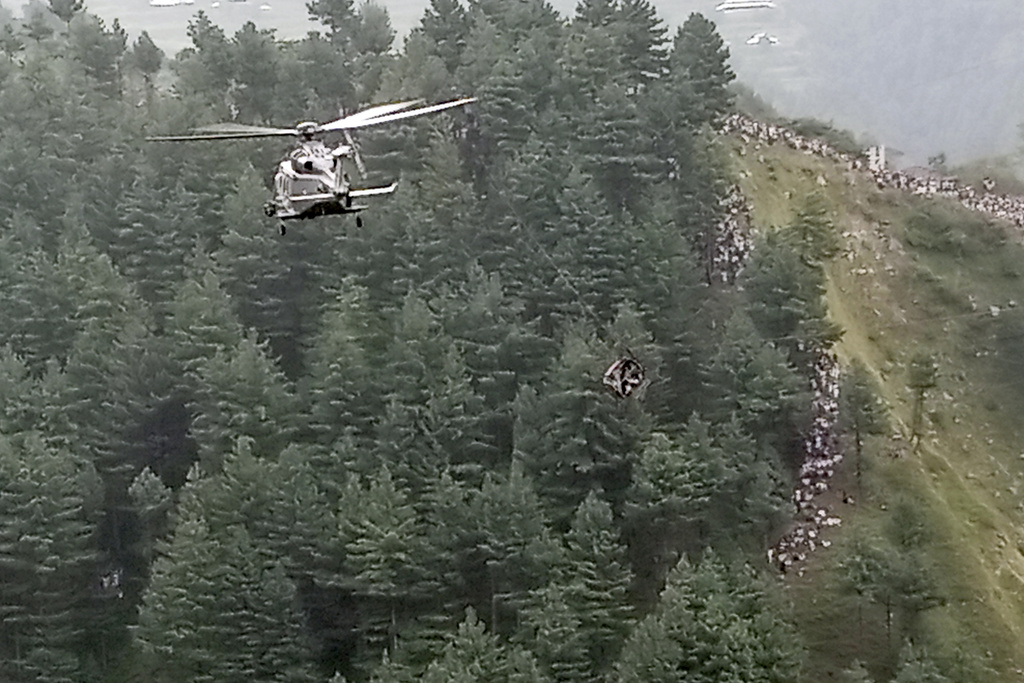 Locally made cable cars are a widely used form of transportation in the mountainous Battagram district in Khyber Pakhtunkhwa province. Gliding across steep valleys, they cut down travel time to schools, workplaces and businesses. But they often are poorly maintained and every year, people die or are injured while using them.
On Wednesday, police arrested Gul Zarin, the owner of the cable car, on charges of ignoring safety measures. Local authorities in the northwestern mountainous regions also said the would close all cable cars believed to be unsafe.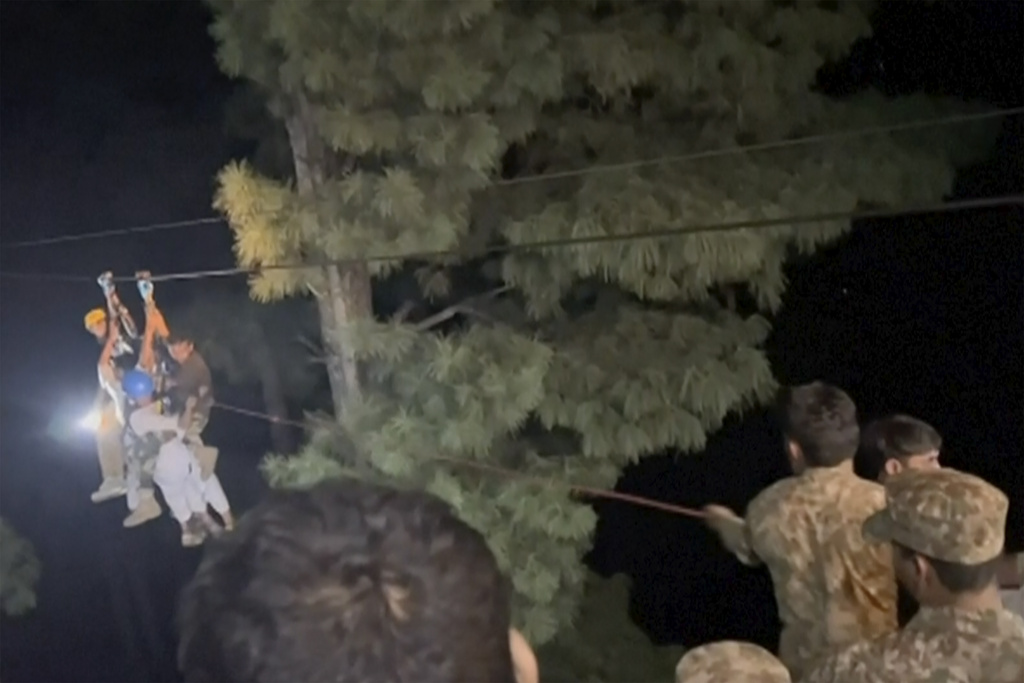 Thousands of people turned out to watch the risky operation on Tuesday. At one stage, a video shows a rope lowered from a helicopter swaying wildly as a child, secured by a harness, is pulled up.
In fact, the choppers added an element of danger. The air currents churned up by the whirling blades risked weakening the only cable preventing the cable car from crashing to the bottom of the river canyon.
"We cried, and tears were in our eyes, as we feared the cable car will go down," Osama said.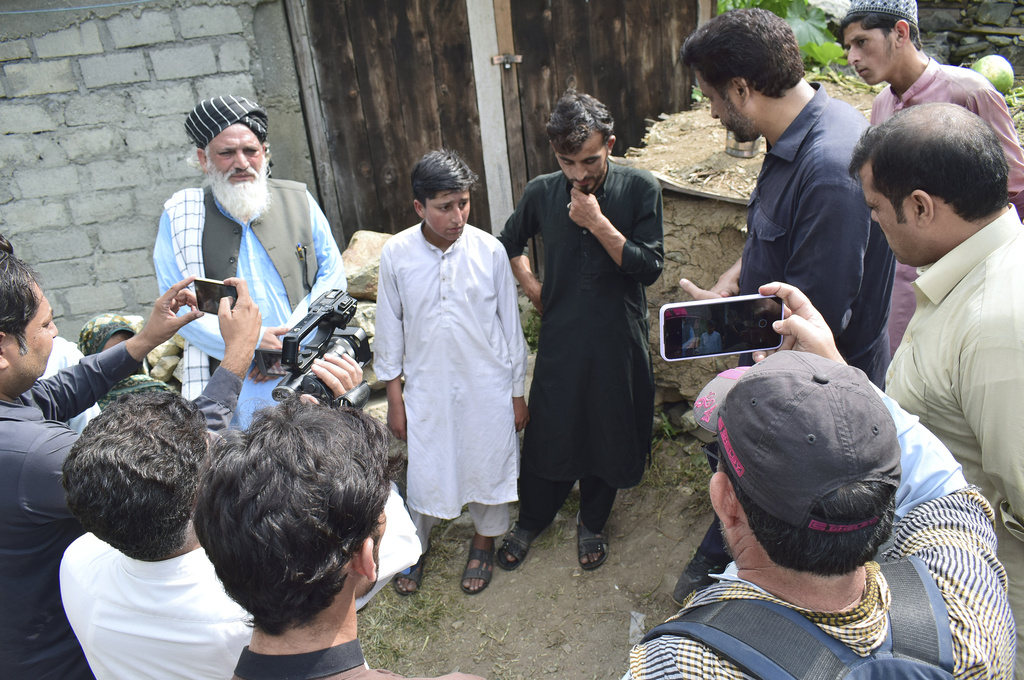 After sunset, with the helicopters no longer able to fly, rescuers shifted tactics. They used a makeshift chairlift to approach the cable car using the one cable that was still intact, local police chief Nazir Ahmed said.
Shouts of "God is great" erupted as the chairlift was lowered to the ground in the final stage of the operation just before midnight.
Ahmed said the children received oxygen as a precaution before being handed over to their parents, many of whom burst into tears of joy.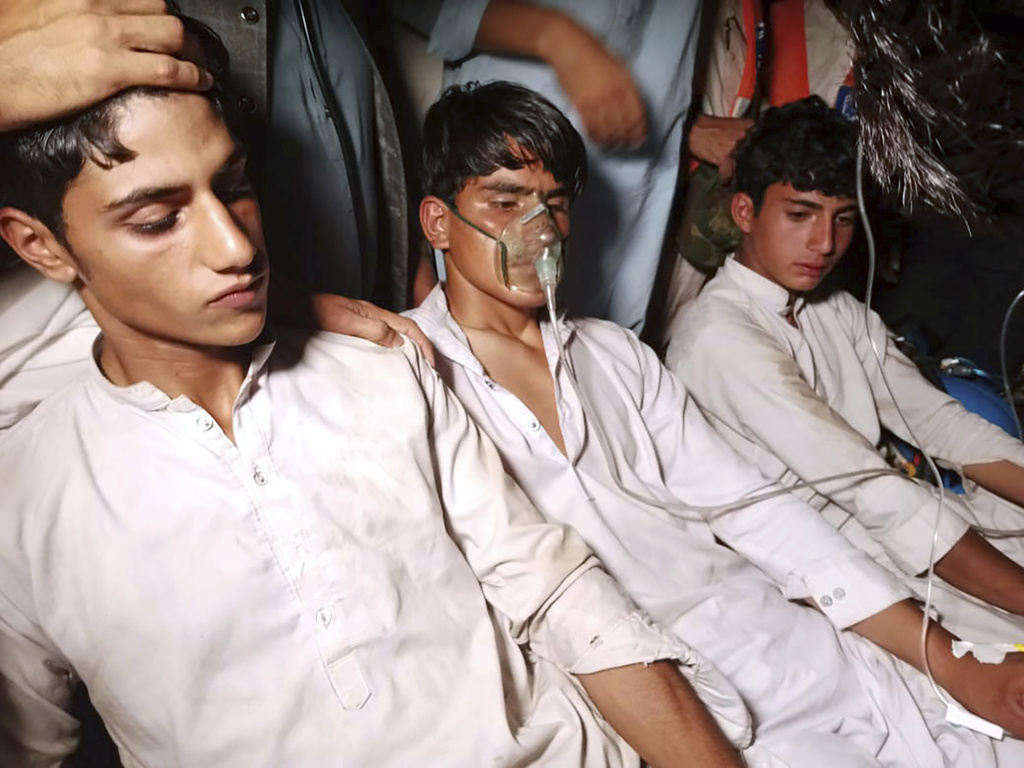 Two other children who survived, Rizwan Ullah and Gul Faraz, told Pakistani Geo TV that they had come so close to death that they would not be able to forget the ordeal for years.
Authorities are preparing to repair the broken cable car, but Gul urged the government to build new roads to link their village with other areas so that they do not need to use the dangerous mode of transportation.
Ata Ullah, another rescued student, said he would steel himself for the next time he has to board one.
"I feel fear in my mind about using the cable car, but I have no other option. I will go to my school again when the cable car is repaired," he said.