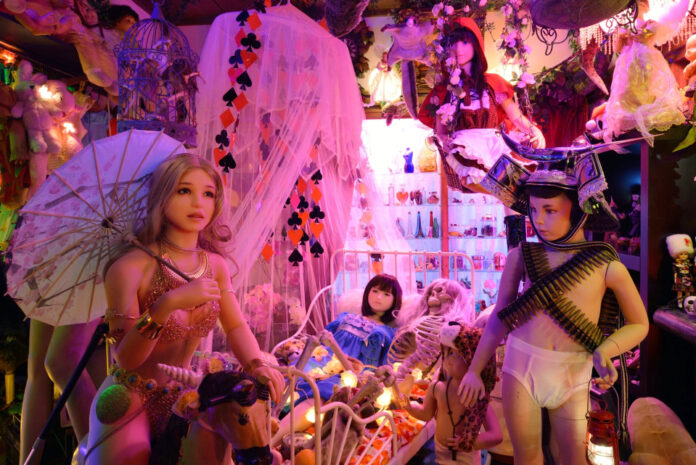 YASHIO – Japan holds a reputation for having some of the world's most eccentric and offbeat subcultures, and one man is pushing the boundaries by transforming his modest two-story home into a private sex doll museum.
Located just outside Tokyo, the "Yashio Hihokan," which loosely translates to "Yashio Adult Museum" in English, showcases Yoshitaka Hyodo's personal collection of "love dolls," with every inch of his house meticulously arranged down to the smallest details.
The 49-year-old's home in the suburbs of Yashio, Saitama Prefecture, not only contains dolls in various positions and outfits but also a mesmerizing assortment of other erotica, creepy exhibits and antique collectibles.
"Since I was young, I have been fascinated by cyborgs and artificial life forms and before I knew it, my fate became intertwined with such things, and my home has become a treasure trove," Hyodo, who lives alone, writes in his blog.
Hyodo's journey to becoming a doll collector began over 20 years ago after he discovered a mannequin in a vacant lot dump. The discovery sparked a desire in him to be surrounded by dolls, and he has since collected around 50 of them, including sex dolls, mannequins, and various other anatomical models.
"I purchased around half my collection of love dolls. The rest I acquired from acquaintances who no longer needed them because of marriage, caring for parents, or other reasons," Hyodo told Kyodo News in an interview.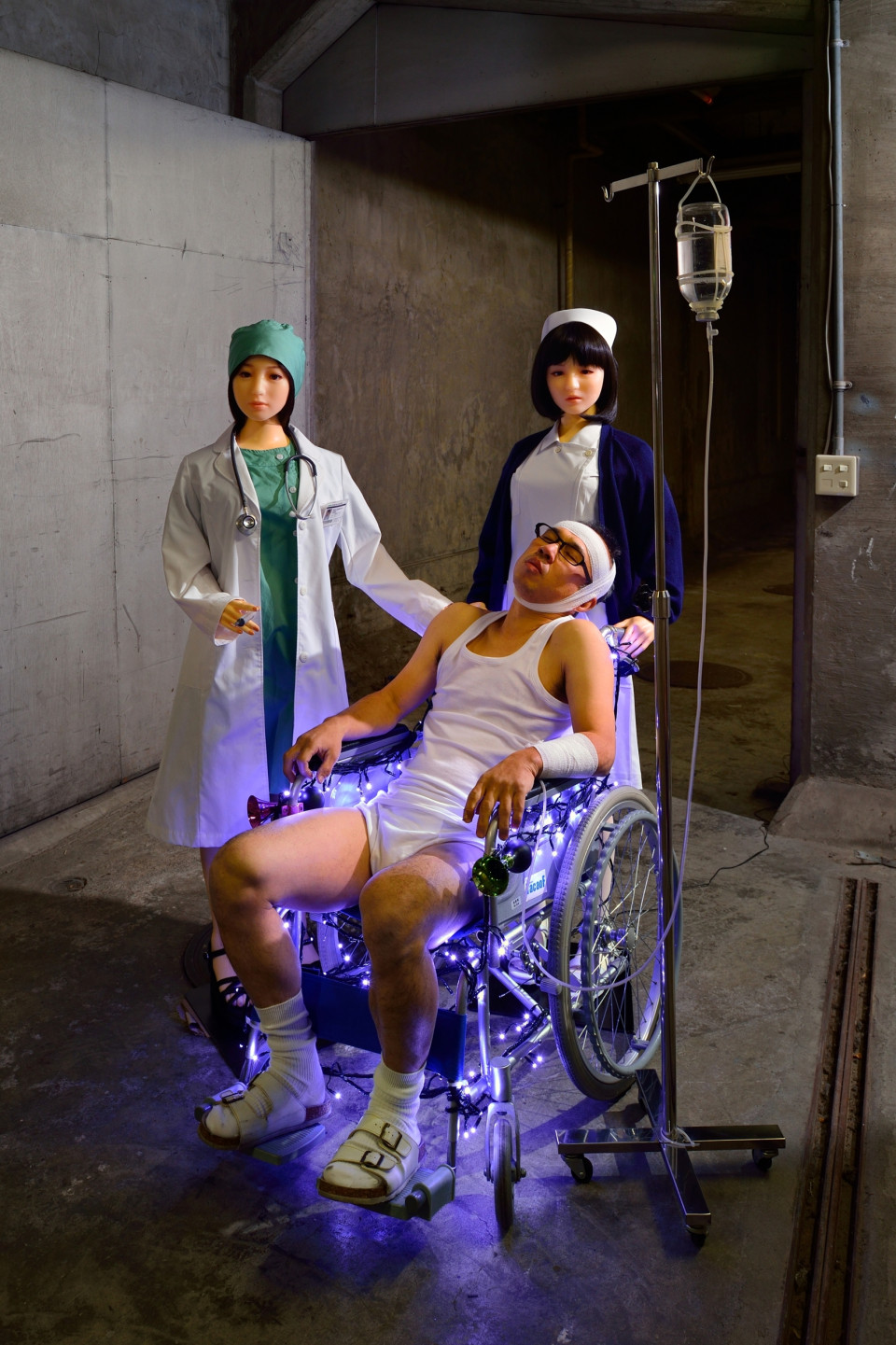 Most of Hyodo's sex dolls are from Orient Industry, a Tokyo-based company that has specialized in producing high-quality adult toys since 1977.
A brand new sex doll from the firm, which has a reputation for creating products with some of the most lifelike female bodies in the industry, does not come cheap, easily costing around 700,000 yen ($5,000).
Originally a sex doll photographer, snapping pictures of them in "haikyo" ruins and other various settings, Hyodo's works have been exhibited in Paris and Tokyo. A documentary chronicling his life was also released in selected cinemas across Japan in September last year.
In 2021, Hyodo founded the Dai Nippon Rabu Dooru To (The Great Japan Love Doll Party) to take down Tokyo Deep Annai, a website he says fueled negative perceptions of Yashio city with baseless criticisms, and a major television broadcaster, which he claims created false narratives about him in a documentary.
The experience made Hyodo suspicious of the private broadcasting industry and sympathetic toward Hana Kimura, a cast member of the reality TV show "Terrace House" who committed suicide in 2020 after being targeted by abusive messages on social media.
"Within me, there is a feeling that if I had fought harder (against the network) at the time, that incident might not have occurred," Hyodo said. "Because seven years ago, I had already warned that (the Japanese broadcasting industry) would eventually kill someone."
Hyodo himself has had several brushes with death. At 14, he was caught up in a yakuza conflict deep in the mountains in Shikoku, western Japan, and during adulthood has also suffered from numerous heart attacks and health complications since being diagnosed with a tumor in his pituitary gland 10 years ago.
But Hyodo said that his life has taken a dramatic turn for the better since opening up his home in 2015 to showcase his doll collection, with visitors expected to total around 300 this year.
"I've become able to interact with people from all over the world, and as a result also become more involved in various events and incidents. My life has always had significant ups and downs, but now it's been amplified even more," Hyodo said.
With the Yashio Hihokan garnering worldwide attention, foreign visitors have been increasing since COVID-19 border restrictions were lifted, Hyodo said.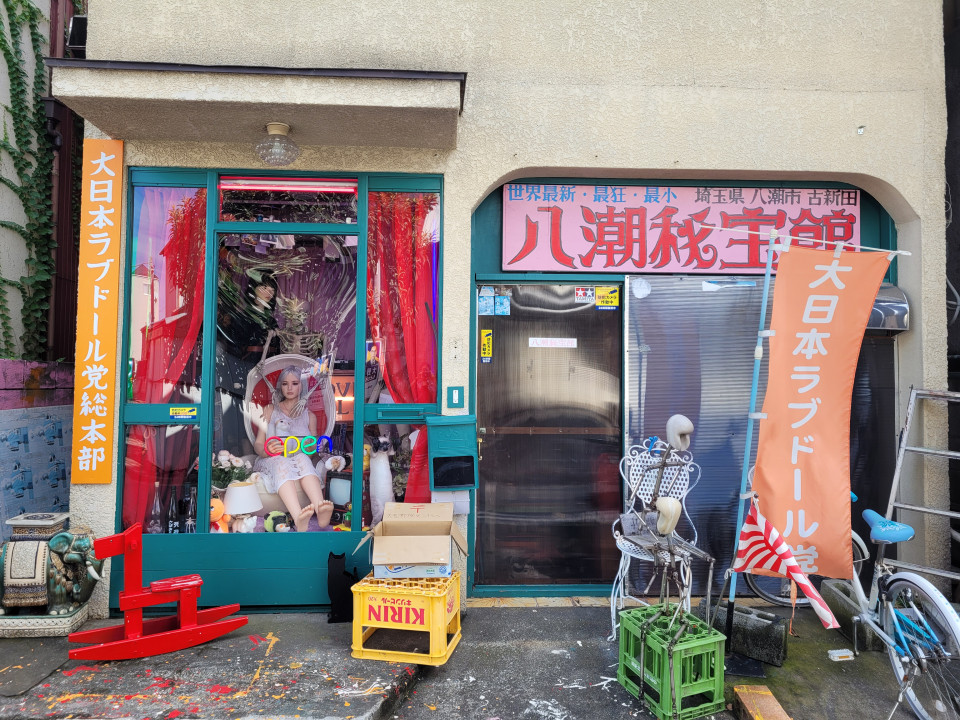 Intrigued individuals from over a dozen countries, including the United States, China, Antigua and Barbuda, and Ukraine, have made the trek to Hyodo's museum to date, with a film crew from a Hong Kong television program also having come to shoot earlier this week.
Joe McReynolds, 37, an American urban studies scholar at Keio University, first visited Hyodo's museum in November 2019 for Blade Runner Day, when fans gathered together to celebrate the famous sci-fi movie directed by Ridley Scott. The film was a great inspiration for Hyodo when he designed the aesthetics of his museum.
"I found it interesting to be in a space that singularly reflects one man's peculiar, all-encompassing vision," said McReynolds.
Hyodo welcomes foreigners to experience what he calls the "deepest cult spot in Japan," adding that he is grateful for the opportunity to interact with people around the world since his health condition prevents him from traveling abroad.
McReynolds said that while Hyodo's "extreme art" may not be for everyone, the museum's existence alone holds significance.
It shows that "Tokyo is a city where an individual with a personal, idiosyncratic vision for a one-man museum can write that vision into the cityscape for all to see," he said.