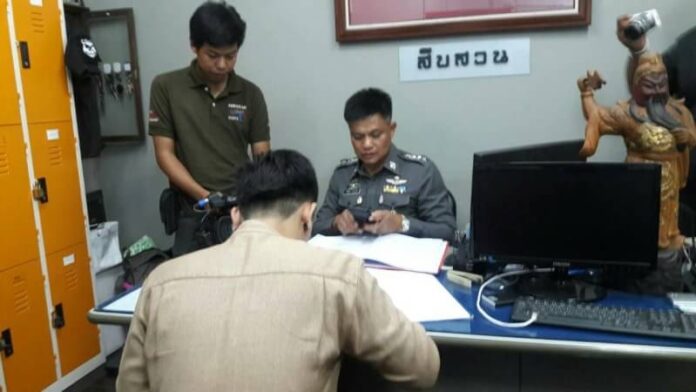 CHIANG MAI — A GrabCar driver was arrested in Chiang Mai province Friday for harassing a teen female passenger.
Jaran Naetawan, 26, admitted he hugged and kissed the 17-year-old girl after she hailed his cab using the GrabCar application on Sunday. He said he dropped her off at Walking Street after she appeared frightened.
Police tracked Jaran from the license plate of his black Mitsubishi Mirage after the girl filed a complaint Monday.
The unnamed victim told police she called GrabCar to go to the Three Kings Monument at 6pm Sunday. After conversing with the driver, she agreed to go for a ride around the city instead of heading directly to the destination and moved to sit in the front.
She told police Jaran committed an indecent act and she dared not to fight back.
The 17 year old said he dropped her off at the Tha Phae Gate and told her not to tell anyone what happened.
The driver, who began working with GrabCar four months ago, was charged with committing an indecent act on a minor. Because he was using a private vehicle not registered for commercial transportation, he was also charged with misuse of a vehicle.