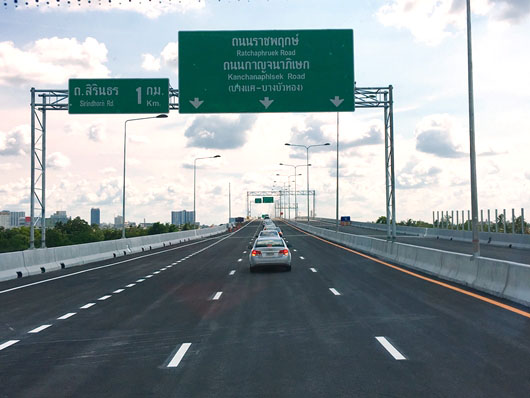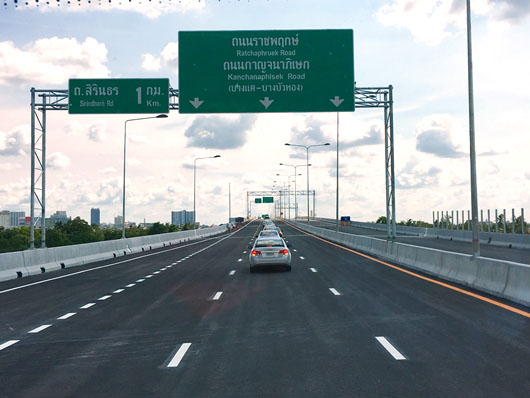 BANGKOK — Drive in or around metro Bangkok for free on several major highways during the height of the cremation ceremony later this month.
The interim cabinet approved Tuesday waiving tolls for motorways 7 and 9 from Oct. 24 to 27. On Oct. 26, the day of cremation, no tolls will be collected on the Don Mueang Tollway and Si Rat-Outer Ring Road Expressway.
The Ministry of Transport proposed lifting tolls to accommodate the many mourners expected to converge on the capital to attend the cremation.
Motorway 7, the Bangkok–Pattaya motorway, stretches 150 kilometers from Suvarnabhumi Airport to Chonburi. Motorway 9, or Kanchanapisek Road, is the outer ring road encircling Greater Bangkok.
Fees for the motorways will be waived starting at 12:01am on Oct. 24 and continue until midnight on the night of Oct. 27.