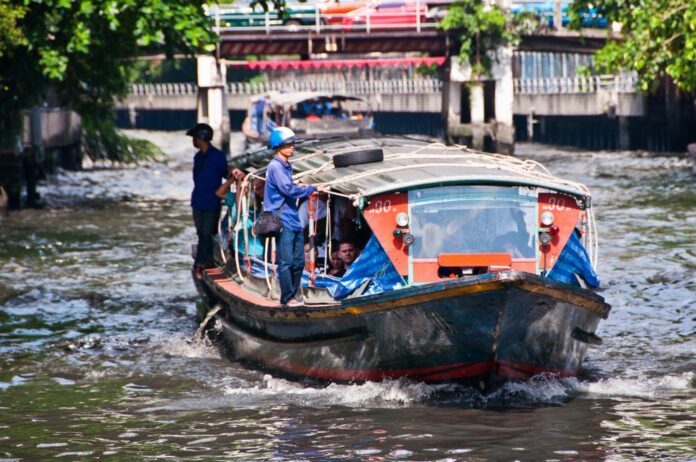 BANGKOK — Bigger, quieter boats that travel farther east across Bangkok are among a raft of improvements promised by the government Friday for water taxi service in Khlong Saen Saep.
Part of a wider mesh of policies to ease traffic congestion in the capital, a Defense Ministry spokeswoman said plans include installing noise-suppression devices onto larger boats to accommodate the more than 60,000 daily passengers.
Lt. Pornchanok Ampan said 55 boats currently in the fleet of 72 have been equipped with mufflers that reduce the noise by 15 percent. Speeds will also be capped at 20kph, she added.
An 11-kilometer eastern extension, launched then quietly abandoned due to disuse six years ago, should be operational again by mid-2019, she said.
With stops running from Wat Sriboonruang Pier to Minburi, the 14-pier extension will likely be serviced by a dozen boats. She said it will help ease traffic jams in the area and complement the MRT Orange Line, which should be ready in five years.
The extension will be operated by another firm. Chavalit Methayaprapas, who owns the boat service there, said in August he would not service the extension because it wasn't profitable.