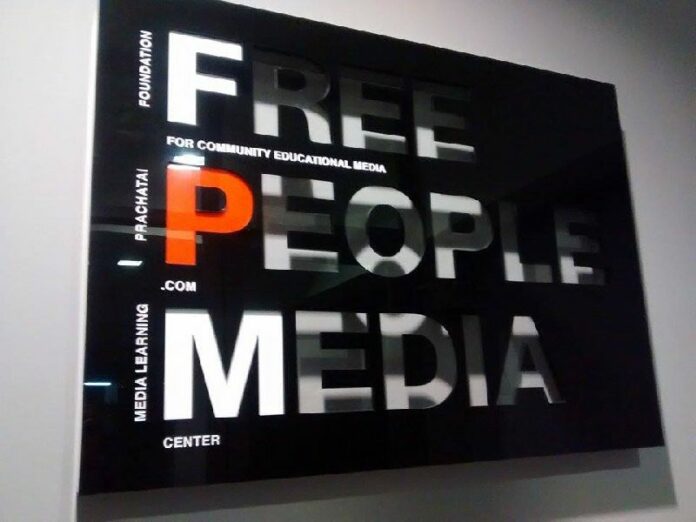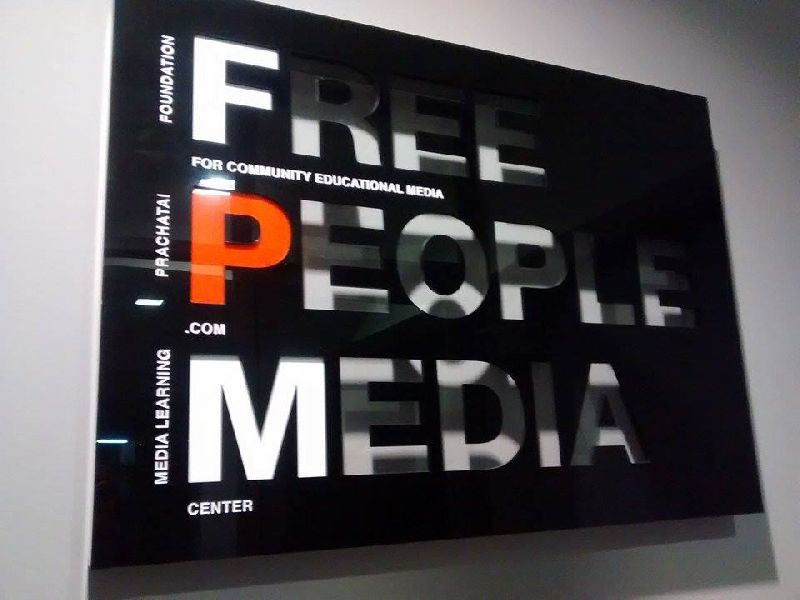 A society needs as diverse views and news as possible so people can compare, debate and learn. In Thailand, there are people who believe only certain types of media organizations should be permitted and viciously attack the alternative voices, such as what happened last month when they singled out online news site Prachatai.com.
It all began when an obscure site churning in conspiracy theories said part of Prachatai's financial support comes from Open Society Foundations, an organization which issues grants to support progressive causes such as the rights of women and minority groups. Its founder, Hungarian-American financier George Soros, is the subject many ultra-right conspiracy theories and, closer to home, blamed by some along with the IMF for the 1997 economic crisis.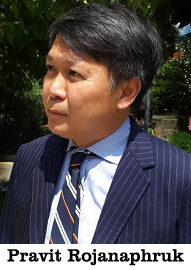 By connecting those dots, the conspiracy theorists then leap to accuse nonprofit Prachatai of being an agent of U.S. hegemonic interests that is undermining Thailand's sovereignty because it has reportedly accepted 1.7 million baht per year from Soros' Foundation.
As someone who's been an unpaid columnist for Prachatai for many years, I have never doubted the good intentions and sacrifice made by its dozen-strong editorial staff. Pay is generally lower than at most mainstream Thai media outlets, and some young staff earn so little that they don't even meet the minimum income level required to pay taxes.
One of Prachatai's major contributions to the media landscape is arguably the most detailed and consistent news reports and interviews related to the controversial lese majeste law and so-called prisoners of conscience.
They are also very strong on covering grassroot movements upcountry, something the mainstream mass media have been uninterested or unable to do.
There's no such thing as a free lunch, however, even at Prachatai. Its dependency on Western funding make them most vulnerable to being smeared as peddling foreign influence. This plays into the hands of those fighting the information shadow war between East and West.
For its part, Prachatai has consistently denied the charge, and it should be noted, it has run articles critical of American policy in the past. There's no denying it may be difficult for Prachatai to write an article specifically scrutinizing Soros, for example, as is the case with mainstream journalists who may have to think twice before writing reports critical of their major advertisers.
As an alternative news portal trying to shed light on sensitive and controversial political issues, thus making Thai society more transparent, Prachatai should show the same transparency by disclosing all its income sources in an accessible way on its website. It's not the first time this pressure has been brought to bear on Prachatai, and when it did many years ago I urged them to do so. They did for one financial year but since stopped – to their own detriment.
Trying to hide such information will only be detrimental to the credibility of the organization. By not being pro-actively transparent, Prachatai ends up feeding into the imaginations of conspiracy theorists and enemies of democracy. And it reflects badly on the organization.
When an organization is secretive, it is fair to be suspicious of its motives. This is definitely true in the case of New Atlas, the site twisting logic and reason to manufacture all manner of anti-Western conspiracy theories. The site makes no mention of who's behind it or who's paying for it (Certainly not advertisers – the site doesn't appear to have any).
Back to Prachatai, the organization has had little success trying to raise funds locally. It should double its efforts and keep trying. More so, pro-democracy and progressive Thais should put their money where their mouths are. They'll only have themselves to blame if they allow this decade-old alternative voice die for lack of local support. In the end, a society that does not want to invest in advancing the social and political debate and coverage will in the long run prove undeserving of it.