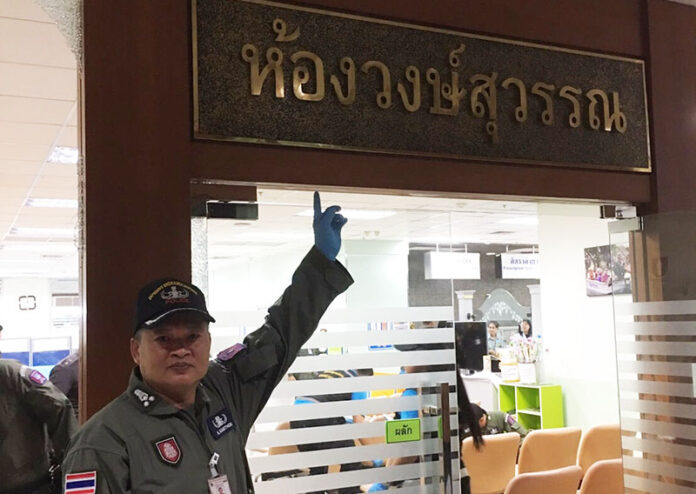 Less than 48 hours after Monday's bomb at a military-owned hospital in Bangkok which left 25 injured, it was far from clear who had carried it out. But two ominous facts have emerged.
First, the crumbling of a basic principle that hospitals are conflict-free zones. No matter who might be behind the attacks, hospitals are no longer safe.
Bombing a hospital shows some people will not observe basic principles. Once societies no longer observe basic principles, they becomes lawless, and the same could be said of calling for regime change through military coups instead of elections.
Second – and equally disturbing – is the fact there is a near-total breakdown of political trust in Thai society. This breakdown of trust didn't just occur, but has been around for a decade now. It became so apparent to not notice it after the latest bombing, however.
A day after the bombing attack at Phramongkutklao Hospital, junta leader Gen. Prayuth felt compelled to publicly deny his military regime had anything to do with it (he probably knew he and his men might be suspected). At the same time, Prayuth threatened to further defer promised elections, currently believed to be slated for sometime in late 2018, to an unspecified date if the bombings continue.
The regime is also toying with bringing back military trials for civilians charged with breaking security-related laws, thus further re-concentrating power in the hands of the military.
The remarks led to speculation by those opposing the National Council for Peace and Order, as the junta calls itself, of a false-flag operation, wherein the regime might be behind the bombing itself as a pretext to remain in power indefinitely.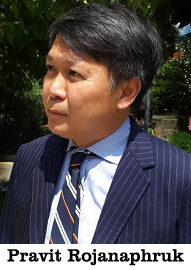 "What do you want me to think if there's a bomb and [Prayuth] says elections will be deferred?" activist Baramee Chaiyarat asked on Facebook Tuesday evening.
Yaowalak Anuphan, head of Thai Lawyers for Human Rights, expressed a similar distrust. She wrote online that she no longer believed there would be elections next year – or even in 2019.
Well-known pro-democracy activist Sirawith Seritiwat, or Ja New, reacted swiftly by stating on Facebook that he didn't want to entertain the idea the explosion was an inside job.
"I personally don't want to think that the bombing incident was orchestrated by the people under the NCPO, or that the NCPO is creating the situation. I really don't want to think like that. But when situations like these occur, it seems [the junta] always benefits from the windfall."
Distrust is mutual, and those who support the regime or just oppose fugitive former premier Thaksin Shinawatra were just as quick to suggest Redshirts and / or pro-Thaksin elements may be behind the inhumane attack.
Dedicated pro-junta user @ThaksinsLife tweeted Tuesday that the most popular policy under the NCPO was restoring peace and order and encouraged people to make the same leap of logic to deduce who was behind the attack.
Junta supporter @Rang70 meanwhile tweeted just hours after Monday's bomb attack to connect it to Redshirts using customary derisive language:
"Think the of bombing. Think of the Red Water Buffaloes," he wrote.
That was followed by another tweet calling for Prayuth to remain in power, "otherwise Thailand will be in chaos."
Another Twitter user, @Nenanee, tweeted Monday evening to say Prayuth should stay on and cancel elections "if they keep causing disturbances."
Given such near-total distrust, it will take more time for Thai society to heal and learn to trust those who think differently than it will take the 25 victims to heal from their shrapnel wounds.