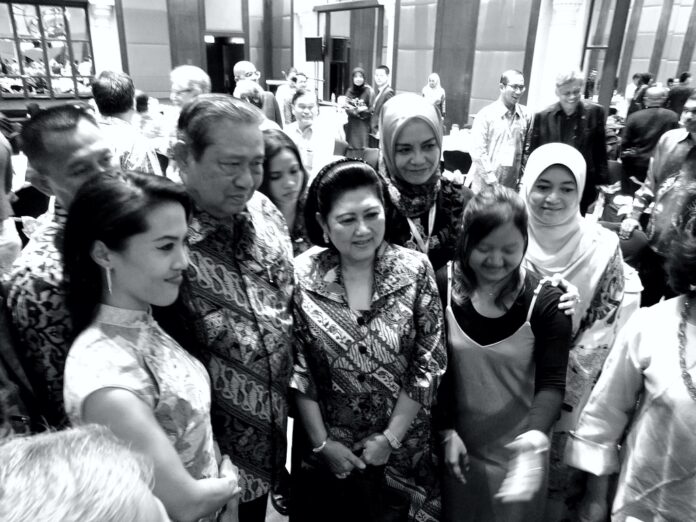 That Thailand currently has lost it credibility to talk about democracy three years after the coup was evident in its conspicuous omission at a recent conference on the subject in Kuala Lumpur.
Instead it was Indonesia extolling the virtues of representative democracy at the two-day regional conference organized by the Kofi Annan Foundation and National Human Rights Commission of Malaysia.

"The prospect of coups is non-existent, even unimaginable …," former Indonesian president Susilo Bambang Yudhoyono declared to rapturous applause in the opening speech at the conference held one week ago today in KL.
How did Indonesia, long synonymous with brutal military dictatorship, transition to rule by Indonesians? It put the military back into the position of receiving orders from rather than giving orders to the people.
"For the first time, Indonesia enjoys more freedom and greater prosperity,"  Yudhoyono continued, adding that as the sixth and first directly-elected president of Indonesia, he was personally involved in military reform.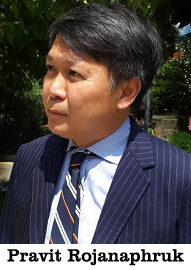 "In the end, the military became part of the solution … not just to defend the nation but to defend and protect democracy and reform. Democracy is worth fighting for."
Malaysia, as represented by various speakers, continues to espouse its version of "Asian values" or democracy in which free speech and some political rights are limited. Thailand's only speaker, a former foreign minister and Asean secretary general, was much more humble in his discussion of Thailand.
Instead of praising the ruling junta or its leader, Gen. Prayuth Chan-ocha, Surin Pitsuwan acknowledged that political reform in Thailand "has never included the military."
When other speakers referred to Thailand, such as Damaso G. Magbual, a former lecturer of philosophy and member of the National Citizens' Movement for Free Election, it was in the past tense. Magbual praised how the now defunct 1997 charter allowed for the selection of an independent election commission.
To hear more about Thailand, I opted for a direct approach on the sidelines.
On day two, I literally grabbed the arm of one of the most knowledgeable speakers, Michael Vatikiotis, who is fluent in Thai (as well as Bahasa Indonesia) and spent 10 years in the kingdom on and off, for his candid assessment of Thailand and the region.
"There's a regional trend toward the diminishing of democracy, which unfortunately is accompanied by an alarming degree of public acceptance," Singapore-based Vatikiotis, former editor of the Far Eastern Economic Review and now director for the Centre of Humanitarian Dialogue, told me.
"In the Philippines, President Duterte's extra judicial killings appeared to receive public support. In Malaysia, PM Najib argues that economic prosperity and well-being are more important than the right to criticize the government. And many people seem to accept that. In Cambodia, the opposition is hounded and persecuted with no apparent outcry. And in Thailand, an undemocratic constitution passed a public referendum with popular support.
"So the political activists everywhere are puzzled by the fact that democracy is dying quietly. And the worries I have is that for now, people are willing to make a trade between freedom and security," Vatikiotis said.
Cry not for Juntaland Thailand. Recalcitrant citizens have yet given up. Democracy can die and be born again. It can be seriously ill and still recover. It all depends on whether its citizens are willing to sacrifice themselves.
Juntaland Thailand may now have no legitimacy to talk about democracy despite the junta's claims of working toward "99 percent democracy." But as long as there are people who cherish freedom and democracy, the resistance will continue, and not just in Thailand but in the region and beyond.
I still long for the day when Thailand can preach to the region about democracy again. It's hoped that the wait for won't be forlorn because people will just keep waiting and waiting.
My thanks to the Kofi Annan Foundation and the Human Rights Commission of Malaysia for the invitation.