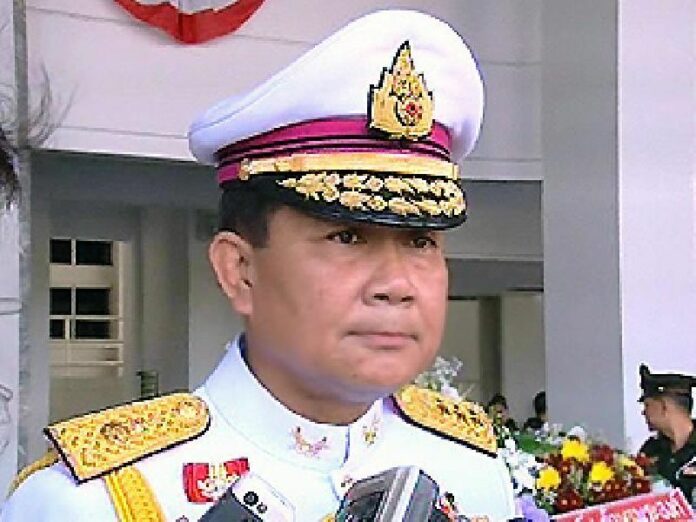 BANGKOK – The commander in chief of the Royal Thai Army suggested that Thai politicians should learn from the teachings of His Majesty the King, which stress the merit of solving the problems with careful consciousness.
Gen. Prayuth Chan-ocha said he has been following the coverage of the Parliamentary debate on Constitution amendment yesterday that turned chaotic after opposition MPs heckled, hurled documents at the House Speakers, and fought with police summoned to keep the situation under control.
Politicians should not use anger to solve the problems, Gen. Prayuth said. Rather, he contended, they should heed to the words of His Majesty the King when he said solution to problems can only be found through calm deliberation.
"We should be vigilant of the threat to our country. His Majesty the King and Her Majesty the Queen are still ill. I want everyone to do good so Their Majesties can be happy and relieved" said Gen. Prayuth. He did not specify which kind of threats.

Earlier this month, Bangkok was gripped by rumours about a possible military coup to oust the current government. Gen. Prayuth made no mention of the rumours but stressed that the military has its own duties and that it simply could not break the rules and step out of its boundary.

"I am not taking any side. I am speaking as a Thai and as the chief of Army," Gen. Prayuth said, adding that Thailand could face the unrest similar to what′s happening in Egypt if the political factions fail to find a common dialogue.

He continued: "Many Thais have just fled from that country. Do we really want to see Thailand ending up like that?"