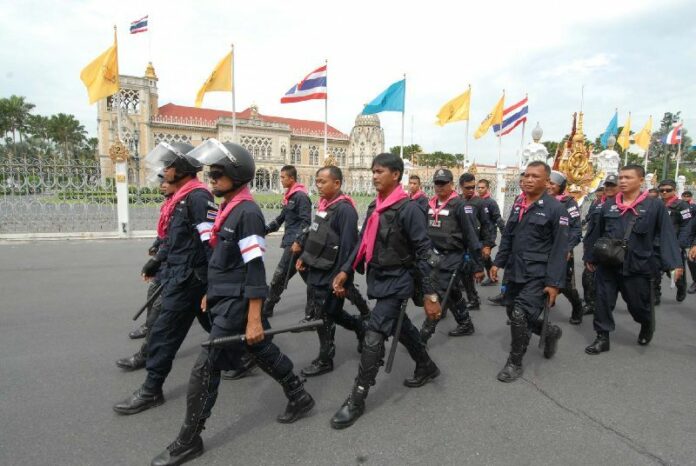 (8 November) Mr. Noppadon Pattama, legal advisor to former Prime Minister Thaksin Shinawatra, posted on his Facebook that there would be no crackdown on the protests against the controversial amnesty bill as claimed by a rumour.
Anti-government critics have been holding mass protests in Bangkok, denouncing the amnesty plan proposed by the ruling Pheu Thai Party that would have absolved the former Prime Minister of his corruption convictions and allowed him to return to power in Thailand.
The anti-government faction also accused Prime Minister Yingluck Shinawatra of taking orders from her elder brother; for instance, calling for an urgent Senate vote today, instead of the schedule date of 11 November, to quickly reject the amnesty proposal in order to bring the controversy surrounding the amnesty plan to an end.
However, Mr. Noppadon said Mr. Thaksin has no say over when the Senators would meet, as it is solely up to the Chairman of the Senate to decide.
He also dispelled the rumour that the police have been instructed to quell the protests against the bill by next week. According to Mr. Noppadon, Ms. Yingluck has confirmed she will not apply violent method against the crowds.
"The protesters are also Thai people with different perspectives, not our enemy," wrote Mr. Noppadon, quoting the Prime Minister.
"The police would act in accordance with the law. No real ammunition, no sniper, and definitely no order to use military weapons to disperse the protests," he added, referring to the 2010 military crackdown against the Redshirts protests authorised by former PM Abhisit Vejjajiva, which saw the deployment of military snipers and uses of live ammunition.
Meanwhile, Pol.Gen. Pongsapat Pongcharoen, deputy commander of the Royal Thai Police, told our correspondent the police force have been instructed by Ms. Yingluck to use patience and tolerance toward the protesters.
For comments, or corrections to this article please contact: [email protected]
You can also find Khaosod English on Twitter and Facebook
http://twitter.com/KhaosodEnglish
http://www.facebook.com/KhaosodEnglish