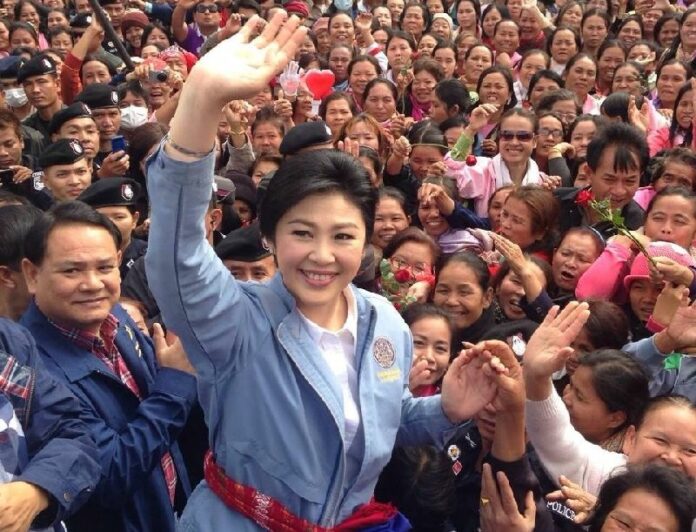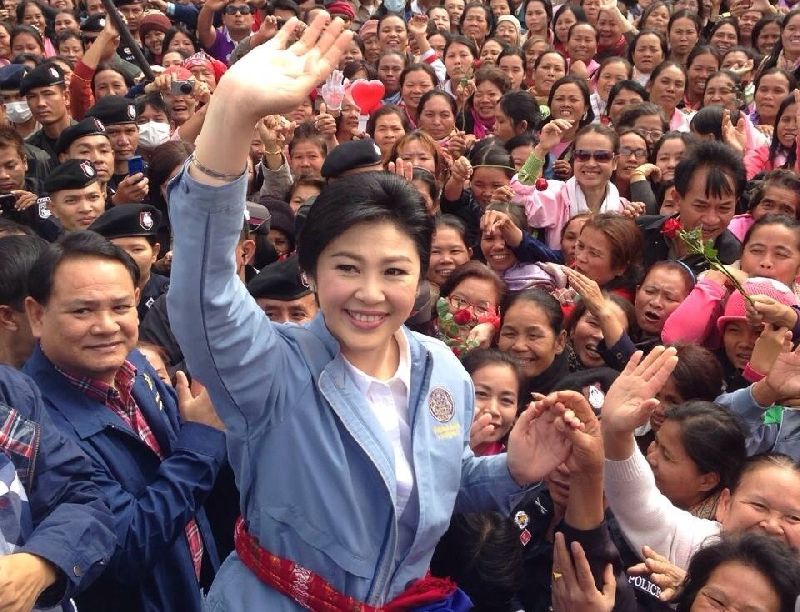 (19 December) Chairman of the Pheu Thai Party has dismissed rumour that the son of former Prime Minister Thaksin Shinawatra will run in the next general election.
Throughout the week many social network sites, particularly of the anti-government groups, have reported that Mr. Panthongtae Shinawatra will be on the ticket of Pheu Thai′s Party List in the election, which is expected to be held on 2 February 2014.
But Mr. Jarupong Rueangsuwan, the chairman of Pheu Thai Party who also serves as acting Interior Minister, firmly denied the rumour in a press conference today.
He also insisted that the party is looking forward for the election, but added that it is depending on the Office of The Election Commission of Thailand (ECT) whether the election will take place at all; anti-government protesters have demanded that the ECT postpone the election until their "reforms" of Thai politics are implemented first.
"Our interested member who wish to join the list have submitted their application forms, including the acting Prime Minister", said Mr. Jarupong, "The party commission will reselect the candidate and I will review the list. The whole process should be done by 22 December".
He also denied the involvement of Mr. Thaksin in deciding the party list.
"Let me be clear: Mr. Thaksin does not interfere with the candidate selection process. I and Mr. Thaksin have not discussed about the issues," said Mr. Jarupong.
He added, "Every representative has equal rights, including late submission candidates from House no.109 faction, House no. 111 faction and the Neutral Democratic Party (Mashima Party)".
However, he warned that if the protesters managed to prevent the submission of the party list on 23 December at Bangkok Youth Centre (Thai-Japan) in Dindaeng district as they have threatened, the country's image may be harmed in the eyes of world community.
"Many journalists from both local and international agents will be there, and they may report about the event. Other countries may learn that there are some people in Thailand disrespecting the country's rule of law", Mr. Jarupong warned, adding that the caretaker Prime Minister will be there to support the representatives.
He also downplayed the incident when an anti-government protester slipped through PM Yingluck Shinawatra′s security details as she tours the northeastern region and blew a whistle at her yesterday.
"The protesters have the right to do so," Mr. Jarupong said, "People are allowed to have different ideas".
He also suggested that the Prime Minister does not need to enhance her security team and believes that many people still support her.
For comments, or corrections to this article please contact: [email protected]
You can also find Khaosod English on Twitter and Facebook
http://twitter.com/KhaosodEnglish
http://www.facebook.com/KhaosodEnglish