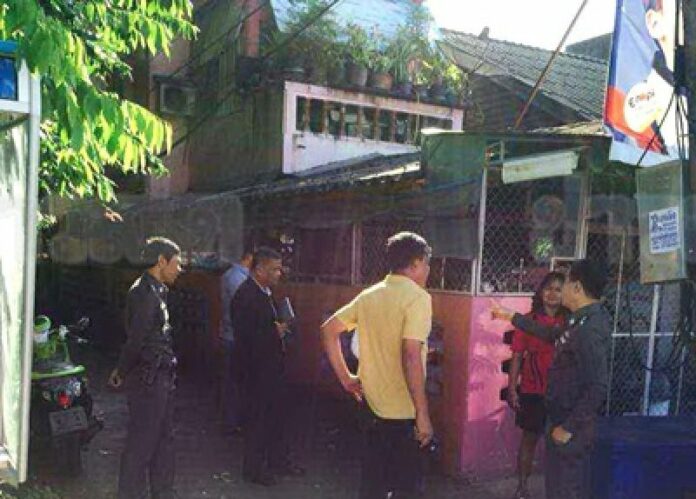 (2 January) An unidentified gunman has sprayed bullets on the residence of the senior adviser of Democrat Party in Trang province last night.
Former Prime Minister Chuan Leekpai was sleeping at the rear side of the residence compound while his brother, Kij Leekpai, was sleeping at the front house and was only 15 metre away when the gunman opened fire, according to Mr. Kij.
The attack occurred at approximately midnight, Mr. Kij said. Residents in the area later collected 9 bullet cases of 9 mm handgun around Mr. Chuan′s residence.
Trang police said the investigating the case and have expressed their belief that the suspect is a lone gunman who intended to escalate the ongoing confrontation between the government and anti-government protests.
No injury has been reported.
Previously, unidentified assailants also sprayed their bullets into the residence of Mr. Satit Wongnong-toei, a former Trang representative for Democrat Party and currently a co-leader of the People′s Committee for Absolute Democracy With the King As Head of State (PCAD), on 26 December 2013.
Mr. Chuan did not display any sign of distress when he emerged from his residence later this morning. He later traveled to Trang Airport where he would leave for Bangkok.
For comments, or corrections to this article please contact: [email protected]
You can also find Khaosod English on Twitter and Facebook
http://twitter.com/KhaosodEnglish
http://www.facebook.com/KhaosodEnglish