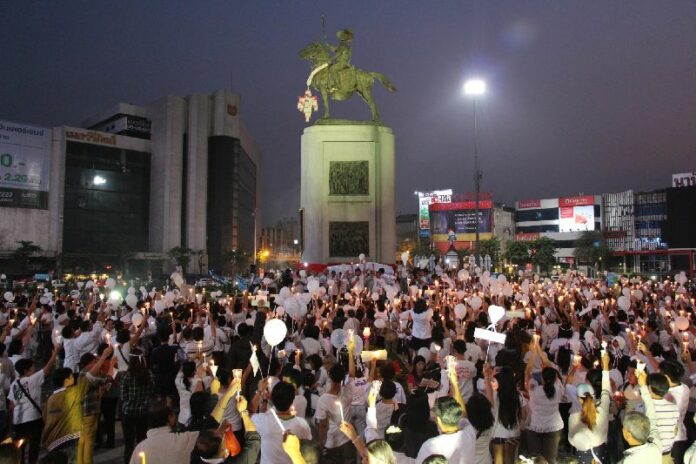 (20 January) The anti-government protesters' attempt to disrupt the printing of ballot papers have not caused damages to the ballots, an Election Commissioner said.
A group of People′s Committee for Absolute Democracy With the King As Head of State (PCAD) supporters marched to a state-owned publishing house last week and laid siege to the building, forcing the printing of ballot papers to grind to a halt.
PCAD demanded that the 2 February election be scrapped in favour of the establishment of an unelected "People′s Council" which would then implement series of "reforms" deemed desirable by PCAD leadership.
However, PCAD′s protests have not resulted in any damage of the printed ballots, said Mr. Puchong Nutrawong, secretary-general of the Election Commission (EC).
The publishing house only suffered electric and water cuts, Mr Puchong said, but added that it is still unclear whether any ballot paper has gone missing.
"We have to thoroughly investigate that," Mr. Puchong told reporters.
Nevertheless, Mr. Puchong also denied the rumour on the social network which alleged that the EC has printed a surplus of 10 million ballot papers in suspicious manners.
For comments, or corrections to this article please contact: [email protected]
You can also find Khaosod English on Twitter and Facebook
http://twitter.com/KhaosodEnglish
http://www.facebook.com/KhaosodEnglish