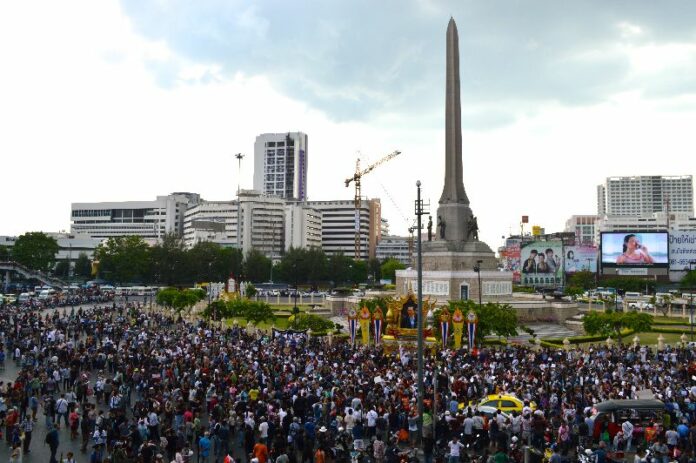 BANGKOK — His Majesty the King will formally appoint army chief Gen. Prayuth Chan-ocha as head of the military junta, a top military officer said.
According to Lt.Gen. Panuwat Nakawong, Thailand's 86-year-old king will attend a ceremony tomorrow to officially designate Gen. Prayuth as head of the National Council of Peace and Order (NCPO). His Majesty the King is currently recovering from an illness at his summer palace in Prachuap Kiri Khan province.
Gen. Prayuth seized power from the civilian government and established himself as the chairman of the NCPO on 22 May.
The palace's delay in formally approving the NCPO's coup has puzzled many observers. In past coups, royal approval has been issued almost immediately.
Yesterday, the NCPO said a letter was sent to notify the palace of the military takeover, and that His Majesty the King "acknowledged" it.
After Gen. Prayuth is formally appointed head of the NCPO, a temporary charter will be drafted and a new Prime Minister will be appointed, said Lt.Gen. Panuwat,
A National Assembly and "Reform Council" will also be established to govern the country, Lt.Gen. Panuwat added.
It is not clear what the time frame for any of these developments will be.
Since seizing power on Thursday, the NCPO has voided the 2007 Constitution and dissolved the country's Cabinet, Senate, and Parliament. As a result, all legislative and administrative powers currently rest with the NCPO, which is governing Thailand under martial law.
For comments, or corrections to this article please contact:[email protected]
You can also find Khaosod English on Twitter and Facebook
http://twitter.com/KhaosodEnglish
http://www.facebook.com/KhaosodEnglish