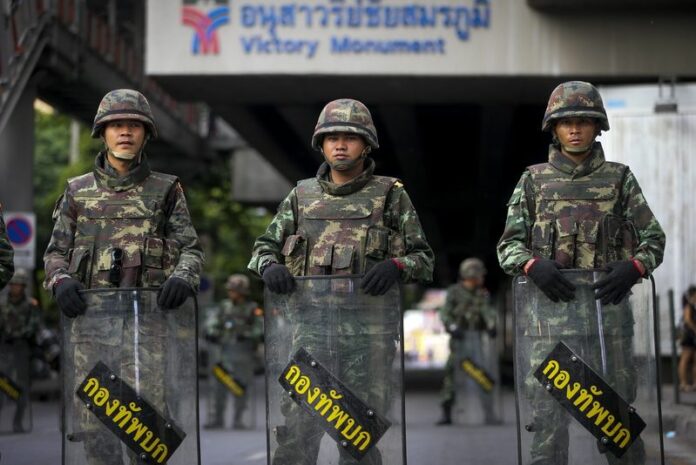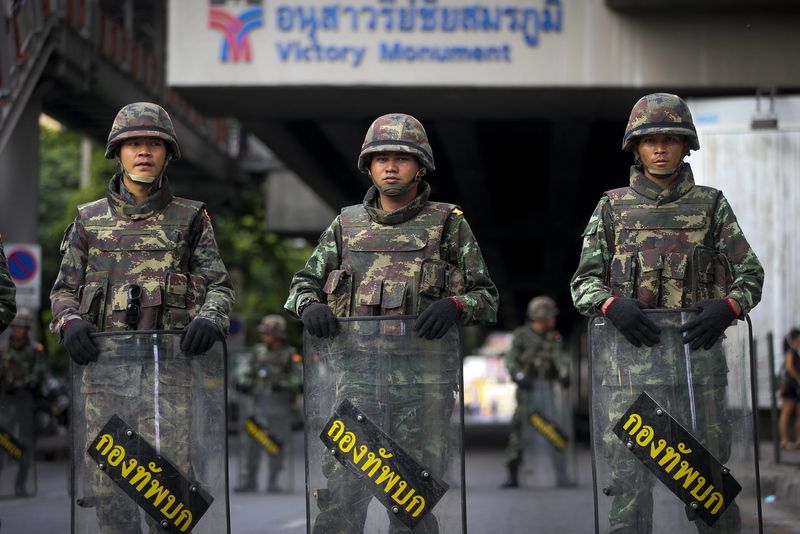 BANGKOK — The Thai military junta is to send representatives to social media companies to ask them for access to chat rooms and groups that are deemed harmful to national security, reports said Friday.
Facebook, Twitter, Google and popular instant messaging application Line are companies which the junta plans to talk to, a representative from the Ministry of Information and Communication Technology told Matichon Newspaper.
The junta is asking for cooperation from the companies in taking down posts that are "sensitive" in the current political situation as well as group chats which might contain information deemed vital in protecting the nation.
On Thursday, a meeting in Bangkok the junta had organized to outline its concerns on social media ended prematurely as no social-networking company chose to attend, the Wall Street Journal reported.
Akira Morikawa, the chief executive of Line, had earlier stated that the instant messaging company would never reveal users' chat records without a Japanese court order.
The army seized power last week after seven months of anti-government protests that led to violence and a political stalemate.
Rights groups have been quick to protest the junta's detention of key dissidents and its censorship of the media, something the army says is needed to calm political tensions.
The junta has since made it illegal to criticize the junta or the military.