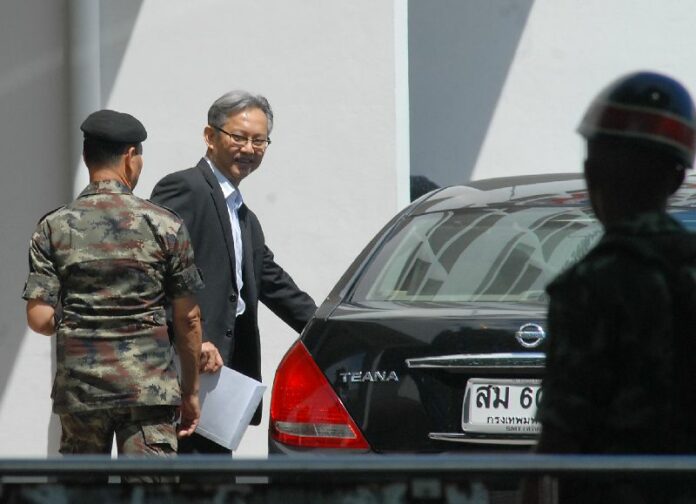 BANGKOK — The executive chairman and co-founder of the Matichon media group has asked to postpone his summons by the military junta while he remains in the hospital recovering from heart surgery.
Khanchai Boonparn was ordered to report to the Army Club in Bangkok's Theves district in an announcement issued by the National Council of Peace and Order (NCPO) on Tuesday night.
Mr. Khanchai has been hospitalised since undergoing heart surgery in April. Doctors say his health has been steadily improving.
Thakoon Boonparn, manager of the Matichon group and a nephew of Mr. Khanchai, reported to the military this morning to inform the officers that Mr. Khanchai remains hospitalised and has requested to postpone his summons.
The military acknowledged Mr. Thakoon's letter but did not immediately provide a response. Mr. Thakoon was allowed to leave the Army Club after 10 minutes of discussion with the officers.
Like all other summons announcements, the NCPO did not indicate why Mr. Khanchai was ordered to report to the military.
Matichon Publishing operates a number of news publications, including Matichon, Prachachart, Khaosod, and Khaosod English.