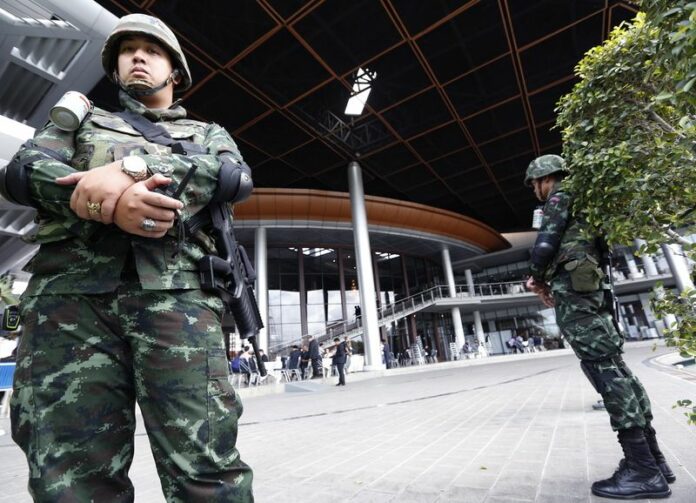 BANGKOK (DPA) — The rearrest of a Thai magazine editor by the ruling military was criticized by rights activists Wednesday, as the domestic media faced further possible restrictions.
Human Rights Watch said the arrest on Saturday of Thanapol Eawsakul, editor of a local magazine, showed the junta's "disregard for fundamental rights and freedoms."
Thanapol was on conditional release after being first arrested in May in connection with an anti-coup protest.
He was asked to meet plainclothes officer at a coffee shop for talks, before being taken away in a car.
The charges against him stem from anti-military comments he had made on Facebook.
"Arresting an editor for a Facebook criticism of military rule shows just how far the junta will go to silence critics," said Brad Adams, Asia director at Human Rights Watch.
Pravit Rojanaphruk, a prominent Thai media commentator, called the arrest disturbing as it sets a precedent for "what you can express even on Facebook in Thailand."
The arrest followed an accusation by junta leader Prayuth Chan-Ocha last week that the media was sowing discord by providing "information that damages the country."
He vowed to investigate the matter further and increase the junta's control over the media if required.
"Prayuth's speech constitutes a slightly veiled order for deeper media self censorship," said Pravit.
The Thai military seized power after months of political deadlock, demonstrations and violence. Since coming to power, the ruling junta has moved to quell dissent and clamp down on personal liberties, citing the need to preserve calm and national security.