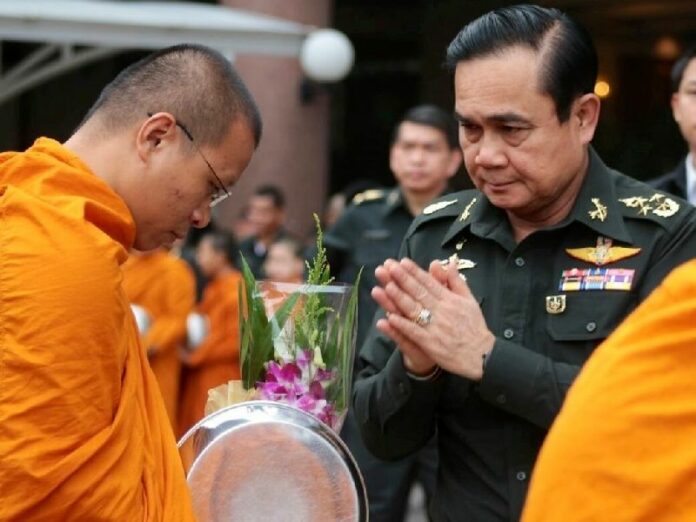 BANGKOK — Thailand's military junta is considering repealing martial law in 22 provinces, according to a source close to the junta.
The junta – formally known as the National Council for Peace and Order (NCPO) – may lift martial law over these provinces because of "tourism interests," the source said.
The proposal will be debated by the newly-formed Cabinet on 9 September, the source added.
Using his power as the commander-in-chief of the Royal Thai Army, Gen. Prayuth Chan-ocha unilaterally imposed martial law over Thailand on 20 May with the stated aim of preventing violent confrontations between the pro- and anti-government political factions that were rallying in Bangkok at the time.
Gen. Prayuth seized power two days later in a coup d'état when representatives from both sides of the political conflict failed to reach a compromise during an army-brokered peace dialogue.
Gen. Prayuth is now Prime Minister and chairman of the NCPO. During a meeting with other NCPO members at the army headquarters yesterday, Gen. Prayuth expressed a willingness to repeal the martial law – when the time is appropriate.
"As for the martial law, there will be relaxing and easing, but not in this time," Gen. Prayuth said.
The 100-year-old law grants the military an array of special powers, including the power to impose a curfew, arrest individuals or search properties without warrants, censor the media, ban public protests, and try civilians in military court. In addition, the law prohibits anyone from claiming compensation from the army for damages that may result during the exercise of these powers.
Thhe NCPO has used its powers under martial law to outlaw public demonstrations, arbitrarily detain hundreds of politicians and activists, and try anti-coup protesters in martial court.
Human rights activists have criticised the absolute power wielded by the military under martial law, while a number economists have warned that it deters tourists from visiting Thailand.
Even if martial law is repealed in the near future, the NCPO is still authorized under the junta-drafted 2014 interim constitution to take action without the government's consent against any "threats" to national security, the monarchy, public order, and the economy.
Related articles: