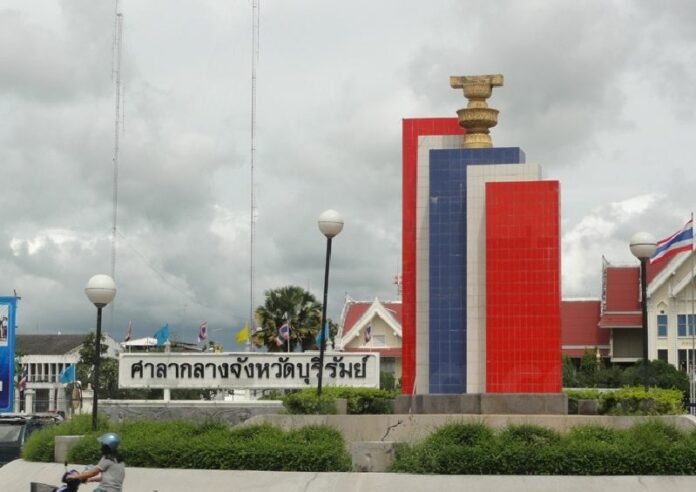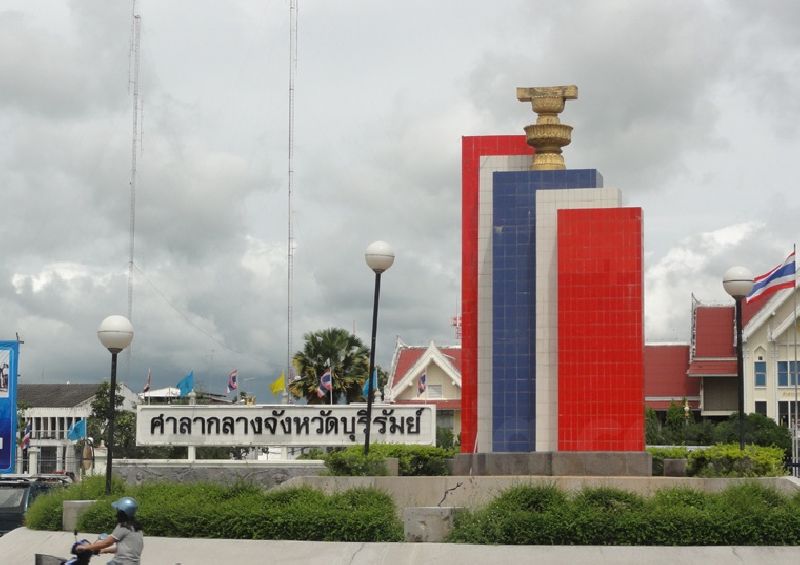 BURIRAM — Thai authorities have taken a wrecking ball to a historic constitution monument in Northeastern Thailand, several months after the country's actual constitution was dissolved following a military coup in May.
Many residents in Buriram were surprised this morning to see bulldozers demolishing the city's Constitution Monument, which was erected nearly 80 years ago in a major intersection in the city's centre.
The monument was built in the late 1930s as a part of a state campaign to instill admiration for the newly-founded constitutional democracy in Thailand, then known as Siam.
Similar monuments were erected across the country following the 1932 Revolution, in which the revolutionary People's Party seized power in Bangkok and replaced the Kingdom's absolute monarchy with a parliamentary democracy.
Buriram's Municipality Office said in a statement after the demolition that the monument was removed because it created traffic and caused many accidents at night.
"Buriram Municipality has solved the aforementioned problem by removing the monument, in order to install a digital traffic light, which will reduce traffic congestion and increase traffic flow," the statement says.
It added that a replica of the monument will be built in front of an old provincial town hall, though a time frame for the project was not provided.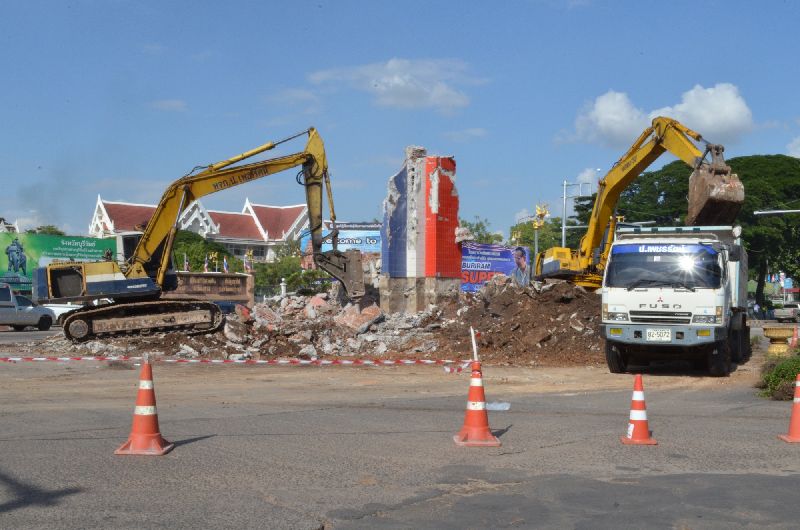 "I feel really sad that the monument is gone. I have seen it since I was a child," said Supranee Kumram, a college student who was observing the bulldozing operation. "But if the officials think it will benefit the public, I guess I don't have any rights to dispute that."
However, some of the residents said the authorities should have notified the local community before removing the monument.
"The officials should have explained the reason to us in advance. They shouldn't just do it and explain to us later like this," one resident told Khaosod near the site of the now-toppled monument.
"We call it Democracy Monument. It's like the symbol of our province," continued the resident, who asked not to be named, "The monument symbolises the change of regime into democracy."
Thailand has run through 18 constitutions since it became a constitutional monarchy in 1932, making it the country with the highest number of charters in the world.  The most recent won, drafted in 2007, was dissolved this May after the Thai army staged a coup d'etat.
The country is currently being governed by an interim constitution while a junta-appointed drafting committee is working on a new charter for the country.
Read more: