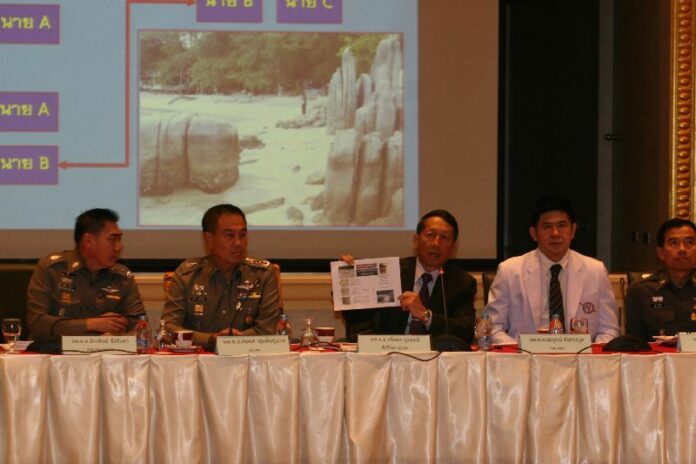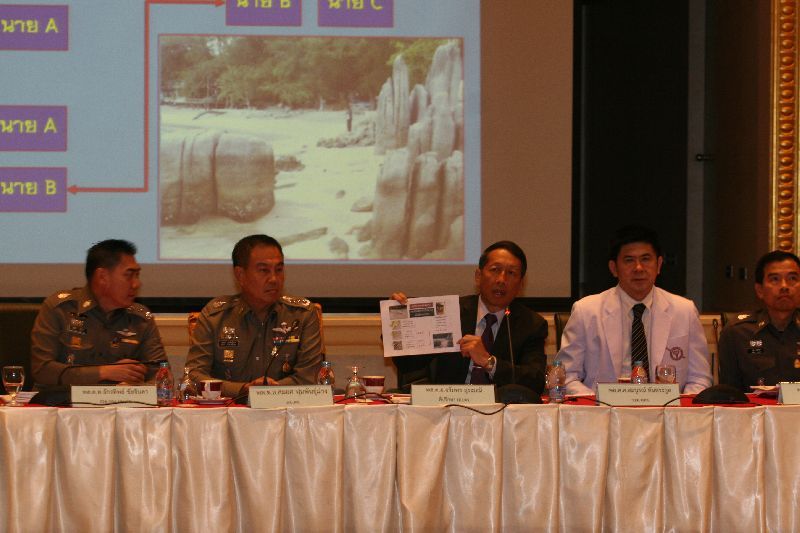 SURAT THANI — The public prosecutor in charge of the Koh Tao murder case says his team needs more time to work on the investigation before the two Burmese men arrested by police can be tried in court.
Despite police's earlier insistence that the case was "perfect," Tawatchai Siengjiew, chief of Region 8 Public Prosecutor Office, said today that the investigation is only "80 percent completed."
The case filed by police alleges that two Burmese migrant workers, Zaw Lin and Win Zaw Htun, were behind the murder of two British tourists on the island of Koh Tao on September 15.
"There has been delay because some witnesses live in Bangkok," public prosecutor Tawatchai told Khaosod. "The relatives of the defendants have also asked for fairness, so officials are investigating the points they requested in order to give fairness to all sides."
The court also ordered the two 21-year-old suspects to be detained at Koh Samui Prison for another 12 days today. They have been held in prison since they were arrested in early October.
The defendants' lawyer opposed their fifth round of detention, but the prosecutor overruled the objection, claiming that officials need to interrogate more suspects. Under Thai laws, the court can detain a suspect for up to 84 days before trial.
However, Tawatchai said he believes he can take up the case in court before the sixth round of detention if police send the requested information in time.
"We are pushing them to hurry up with the remaining 20 percent of the case. I think it shouldn't take too long," Tawatchai said.
The court ordered public prosecutors to speed up and finish their investigation by 20 November, said Nakhon Chompoochart, one of the lawyers assigned to work on the Koh Tao murder case by the Lawyer Council of Thailand.
Police initially claimed that the two suspects confessed to murdering David Miller, 24, and Hannah Witheridge, 23, and that their DNA samples matched forensic evidence found at the crime scene.
Pol.Maj.Gen. Paween Pongsirin, deputy commander of Region 8 Police, went as far as insisting that the police's case against the two Burmese men was "perfect," while Tawatchai, the attorney chief, confidently estimated that he could take up the case "in a week."
The case then took a dramatic turn when the two suspects recanted their confessions and said they were tortured by police. The United Kingdom dispatched a team of detective police to observe the investigation in Thailand after rights organisations accused Thai authorities of using Win and Zaw as scapegoats.
On Monday, Thailand's human rights commissioner threatened to prosecute Thai police if they refuse to explain the allegations that they tortured the two Burmese men.