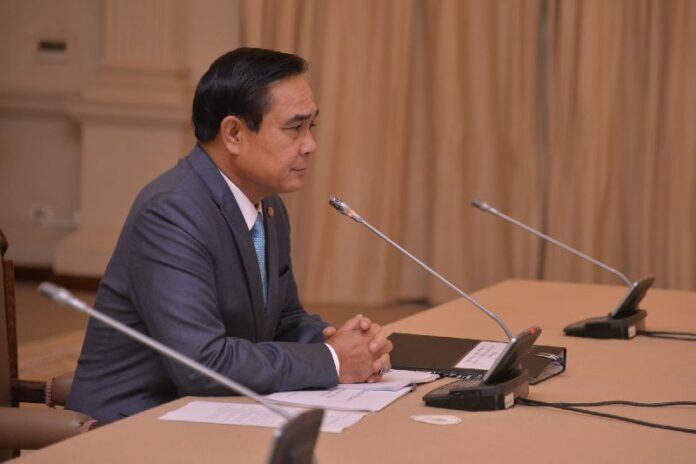 BANGKOK – Thailand's military ruler is set to attend two major international forums in China and Myanmar this week, which Thai officials hope will improve Thailand's standing in the world.
Gen. Prayuth Chan-ocha, Prime Minister and chairman of Thailand's military junta, left for Beijing yesterday to represent Thailand in the 2014 summit of the Asia-Pacific Economic Cooperation (APEC).
He was accompanied by several other top generals, including Gen. Thanasak Patimaprakorn, Minister of Foreign Affairs, and Gen. Chatchai Sarikalya, Minister of Commerce.
Speaking to reporters yesterday, the Permanent Secretary of the Ministry of Foreign Affairs said he hopes Gen. Prayuth's trip will "raise confidence that Thailand is still playing an important role in international stage."
"The agenda of the APEC summit corresponds with the policies of our government," Sihasak Puangketkaew said. "Be it economic cooperation, promotion of economic reform, and development of the economy in a sustained way."
Gen. Thanasak, the Foreign Affairs Minister, told reporters before he left for Beijing that his delagation will seek to establish Thailand as a centre of agricultural trade through discussions at the summit.
The meeting will be Gen. Prayuth's second high-profile international forum after he seized power from the elected government in a military coup on 22 May 204.
Gen. Prayuth made his international debut at the Asia-Europe Meeting (ASEM) in Italy last month, where a group of Thai and Italian activists marched in the streets to protest his autocratic government.
Other world leaders expected to attend the APEC meeting include US President Barack Obama, Japanese Prime Minister Shinzo Abe, Russian President Vladimir Putin, and Australian Prime Minister Tony Abbott.
After the APEC summit, Gen. Prayuth will fly to Neypidaw, the capital city of Myanmar, to take part in the summit of Association of Southeast Asian Nations (ASEAN) on 12 November.