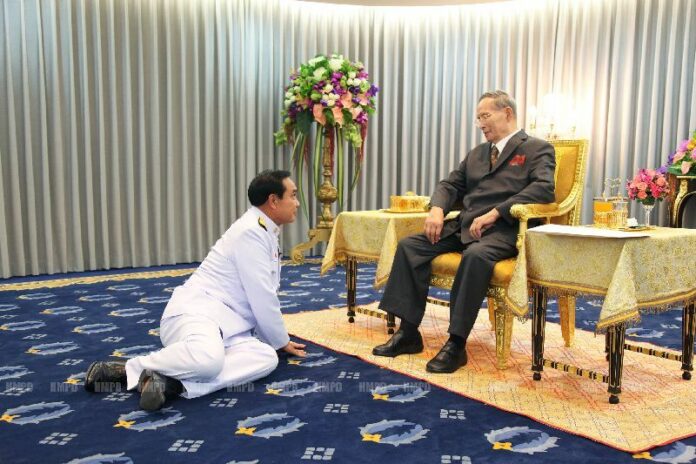 BANGKOK — A 67-year-old man was sentenced to 1.5 years in prison for scribbling anti-monarchy graffiti inside the restroom of a Bangkok shopping mall.
Opas Charnsuksai was arrested last October and charged with violating Thailand's lese majeste law, which criminalizes defaming the monarchy, after cleaning staff at Seacon Square mall in Bangkok spotted him writing anti-monarchy messages inside the walls of several toilet stalls.
Opas was sentenced to 1.5 years in prison this morning by a military court, which was granted jurisdiction over lese majeste cases following the May 2014 coup d'etat. As is common with lese majeste suspects, Opas was repeatedly refused bail and has been held in prison since his arrest.
Opas told reporters in October that he wrote the anonymous remarks – which criticized both the monarchy and the May 2014 coup – because Thailand's lese majeste law prevented him from speaking openly.
Although the letter of the law only specifically criminalizes insulting the King, Queen, Regent, and Heir-Apparent, in practice it is used to silence criticism of any aspect of the monarchy.
The number of lese majeste cases has surged since the coup last May, which was led by Gen. Prayuth Chan-ocha, a staunch royalist who has declared defending the monarch a top priority of his administration.