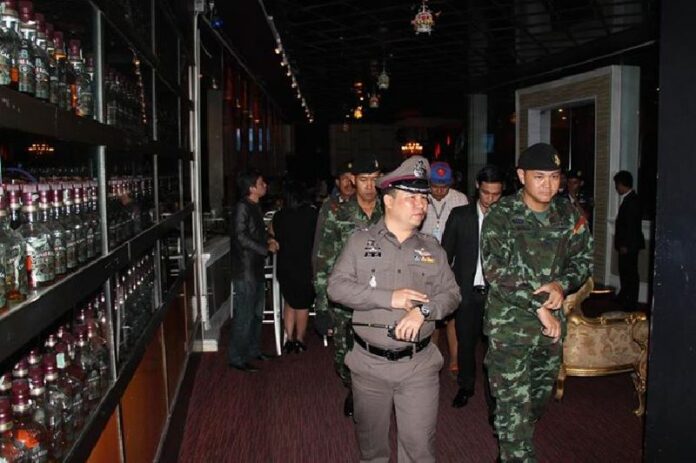 BANGKOK – Junta chairman and Prime Minister Prayuth Chan-ocha has ordered the army to punish a soldier who was filmed arguing with traffic police officers.
The video shows police stopping a soldier who was riding a motorcycle without a safety helmet, which is required under Thai traffic laws. The soldier challenges the police officers' authority to fine him, and drives away from the checkpoint. During the encounter, the soldier also says he is not carrying a driver's license.
The video clip, which appears to have been shot by a police officer, was widely circulated on the Internet after it was posted on Facebook on 17 April.
Maj.Gen. Sansern Kaewkamnerd, a spokesperson of the military government, said Gen. Prayuth felt "uncomfortable" after viewing the video, and instructed the Royal Thai Army to take disciplinary action against the soldier.
"As a fellow soldier, the Prime Minister is uncomfortable with what happened," Maj.Gen. Sansern said. "He would like to apologize to the people and police officers who had the resolve to perform their duty in a straightforward way. Furthermore, he has ordered the army to track down the soldier and punish him with disciplinary action."
Maj.Gen. Sansern added, "He also wants [security forces] to take a lesson from this incident. In order to enforce the laws for the people, the enforcers must conduct themselves as a good example, by obeying those laws and rules strictly."
Since Gen. Prayuth seized power in a coup last May, soldiers have been deployed across the country to serve as laws enforcement officials.
Under martial law, which was in place for 10 months after the coup, soldiers had the authority to search properties and detain individuals without court warrants. The military also used martial law to curb freedom of expression in Thailand.
Gen. Prayuth repealed the law on 1 April, replacing it with a constitutional clause that gives the military many of the same powers granted under martial law. Gen. Prayuth recently issued another order permitting the Ministry of Defense to assign soldiers to work with police in legal cases.
Col. Winthai Suwaree, spokesperson of the Thai army, said the soldier in the controversial video is based in Surin province and has a record of depression.
"There may be times when his emotion became unstable," Col. Winthai said. "So, in the video, he looks like a man who speaks in a confusing way."
If the army rules that the soldier confronted the police officers because of his mental disorder, the soldier will receive medical treatment, Col. Winthai said.
He added that the army will attempt to determine the "true intention" of the person who uploaded the video onto the internet.
For comments, or corrections to this article please contact: [email protected]
You can also find Khaosod English on Twitter and Facebook
http://twitter.com/KhaosodEnglish
http://www.facebook.com/KhaosodEnglish