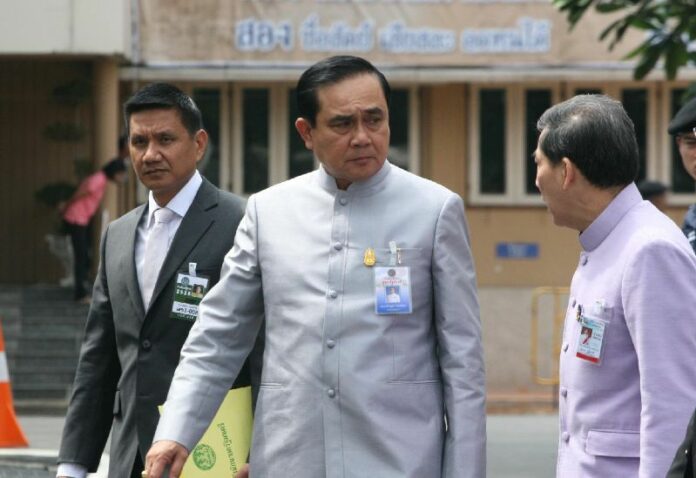 BANGKOK — Four media organizations in Thailand have released a joint statement calling on the ruling military junta to cease restricting freedom of the press on the occasion of World Media Freedom Day.
The statement was issued by representatives of the Thai Journalist Association, the Thai Broadcast Journalist Association, the National Press Council, and the News Broadcasting Council of Thailand.
The statement urged the military junta, known formally as the National Council for Peace and Order (NCPO), to revoke three orders restricting media freedom in Thailand. Two of the orders were issued by the NCPO while the third was enacted solely by Gen. Prayuth Chan-ocha, chairman of the NCPO and Prime Minister.
The three orders forbid the media from publishing information that could affect national security, incite unrest, mobilize protests against the military regime, or criticize the NCPO "with malicious intention."
In today's statement, the four media organizations said the orders "may prevent an atmosphere of dialogue from taking place, and may affect the image of civil rights in Thailand."
The statement called on Thailand's state media regulator – the National Broadcasting Telecommunication Commission (NBTC) – to act independently without any interference from the government, and also urged all media agencies to act "responsibly."
"There needs to be space for all sides to express their opinions, to help Thailand overcome this important crisis," the statement read. "Every side must respect freedom of expression of the media and the people."
The statement came several days after a TV station operated by the Redshirt movement, which largely opposes the junta, was taken off the air by the NBTC for allegedly violating the junta's orders. The NBTC formally served a shutdown notice to Peace TV last Friday, forcing the station to cease broadcasting at midnight.
Gen. Prayuth has insisted that the decision to take Peace TV off the air was made by NBTC, and not his military government.
Due to the plunge in civil rights and media freedom in post-coup Thailand, the US-based organization Freedom House declared Thailand "Not Free" in its annual report in January of this year.
The downgrade put Thailand alongside neighboring countries like Myanmar, Vietnam, and Cambodia. The Kingdom was ranked "Free" from 1999 to 2005, and "Partially Free" for the past eight years.
Apart from censoring the media, the junta has also banned public protests, authorized security officers to detain individuals without charges, and sent anti-coup activists to stand trial in martial court.
The NCPO came to power after toppling an elected government in a coup d'etat last May. The junta has drawn regular criticism from human rights groups and foreign democratic governments for its significant curtailment of civil and political rights.