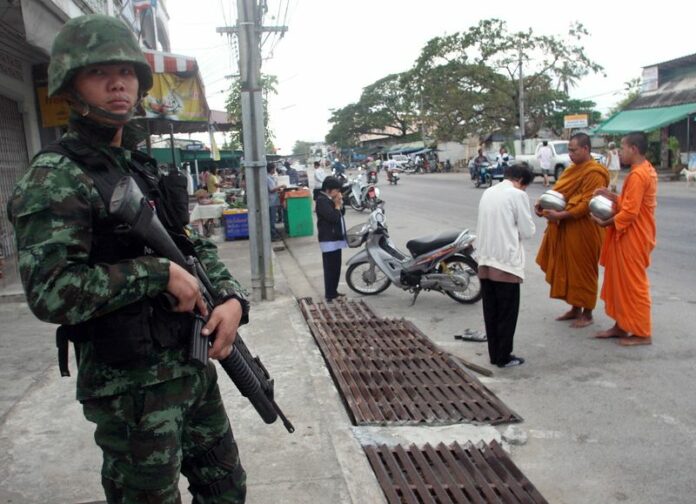 BANGKOK (DPA) — Six people died and 13 more were injured in a string of bomb attacks overnight in Thailand's southern provinces, officials said Saturday.
The bombings – one in Songkhla province, four in Narathiwat province and one in Yala province – targeted banks, restaurants and hotels.
"Three people died from injuries relating to the blasts and three more from a fire that started because of a bomb," Banphot Poonpien, a spokesman for the army's Internal Security Operation Command, told dpa by phone.
Thailand's three Muslim-majority southern provinces have been embroiled in an insurgency since 2004 against the central government in Bangkok. Thailand is predominantly a Buddhist nation.
More than 5,000 people been killed in the ongoing conflict.
(Reporting by Cod Satrusayang)