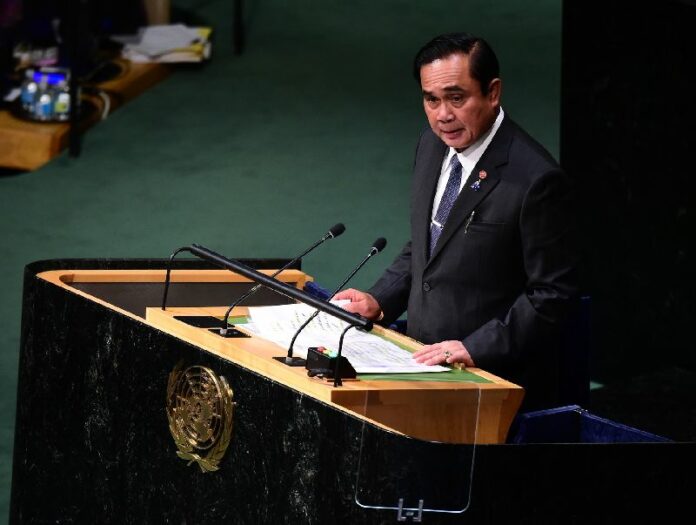 BANGKOK — The military government's plan to route all internet traffic in and out of the kingdom through a single gateway won't happen anytime soon, a top official said today.
Responding to criticism over the plan, a junta deputy said today the government is still "studying" the technical feasability of the single gateway, which would enable Thai authorities to police all internet content flowing in and out of the kingdom.
"They are studying the possibility of this plan, because there is a lot of information flowing in and out," Deputy Prime Minister Prajin Juntong said.
Air Chief Marshal Prajin, who is also a member of the ruling military junta, said the plan is undergoing study by the Ministry of Information, Communication and Technology along with two of Thailand's largest internet service providers, CAT Telecom and TOT. Both are state-owned enterprises.
The idea of the single gateway was first floated shortly after the junta came to power in the May 2014 coup, but little was heard of it again until recently, when the cabinet ordered officials to "speed up" a plan for implementation.
Officials insist that the plan would permit law enforcement to easily track down individuals who commit online crimes and post messages deemed harmful to national security.
But civil rights activists warn that a single gateway would eliminate privacy and freedom of expression for internet users in Thailand, comparing the plan to the "Great Firewall" used by Chinese authorities to extensively monitor and censor internet use in the People's Republic.
Critics of the plan also express worry that re-routing all internet traffic through one single point would be susceptible to fault or failure and potentially prove disastrous to business interests were it to suffer disruption.
An online petition opposing the single gateway has receive more than 73,000 signatures since it was created six days ago.
Speaking to reporters today, Prajin sought to alleviate these concerns by saying critics misunderstand the plan.
"How 'single gateway' is being defined may be inaccurate, and it has led to misunderstanding that the state would step in and control all information," he said. "Let me insist that we have not discussed anything at that level. Please don't oppose the single gateway if you don't understand it."
He also said he believes the plan would see some "clarity" by the end of this year.
Related stories:
Junta Readies 'Great Firewall of Thailand'
To reach us about this article or another matter, please contact us by e-mail at: [email protected].