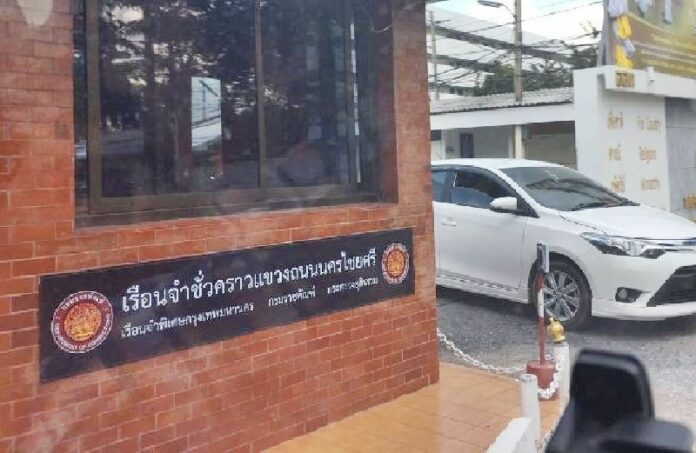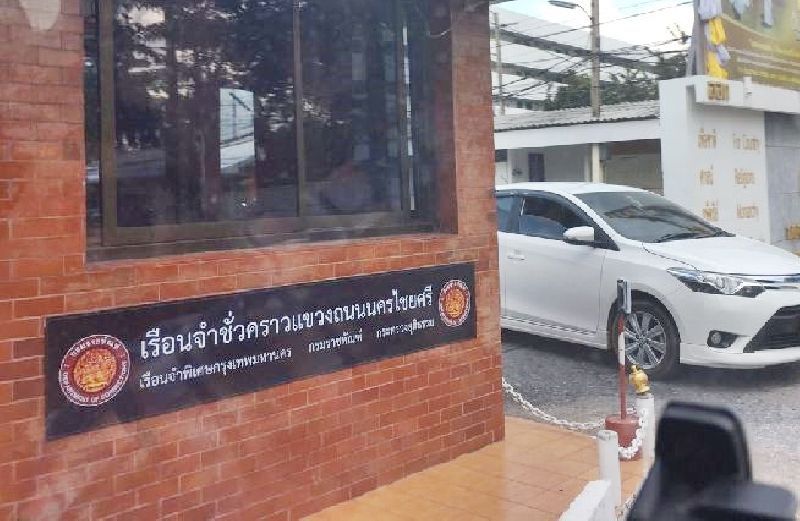 By Pravit Rojanaphruk
Senior Staff Writer
BANGKOK — Abuse, illegal interrogation methods, forced confession, torture or worse have been speculated by human rights activists and experts as possibilities inside a temporary prison at a Bangkok military base.
Despite giving reporters a limited tour Thursday of the 11th Military Circle facility, the junta's refusal to close down the facility, reserved for suspects deemed threats to national security, has led critics and rights activists to suspect it's used for heavy-handed interrogation of civilians and the possible use of torture and more, which is effectively undermining the public's already dwindling faith in the justice system.
"They want to control the process starting from the arrest and incarceration [of suspects] inside military compound in order to force confessions," said Jon Ungpakorn, a former elected senator and executive director of iLaw, a human rights documentation and legal advocacy group. Jon pointed out that this includes solitary confinement, considered a form of torture according to international norms, as it leads to confession even before the suspect is brought to court.
"This results in the destruction of the judicial process," Jon said. "Actually the whole process is being undermined from the very day they started summoning people for attitude adjustment [and detain them without charge]."
---
Reporters Tour Controversial Military Prison Where 2 Died
---
New York-based Human Rights Watch is one of the organizations calling for shutting down the facility. Sunai Phasuk, senior Thai researcher at Human Rights Watch, said the practise is unprecedented and constitutes a blatant disregard for proper judicial process.
He said the United Nations has also made similar demand but to no avail.
"Nothing like this has ever occurred," Sunai noted. "I guess they don't care. The junta doesn't care about complying with Thailand's international obligations. They think that the excuse of 'domestic security [concerns]' justify it. Human rights commitments for the junta are non-binding. They can use sedition charges, employ arbitrary arrest and create a reign of fear with the purpose of sending the message that this is the ultimate consequence of defying the military regime."
Sunai said his organization thinks the National Council for Peace and Order, the formal name of the junta, is trying to introduce new and unprecedented levels of human rights violations. Human Rights Watch concluded in one of its latest statements that Thailand is moving toward becoming a pariah state.


Police Maj. Prakrom Warunprapha was first revealed as one of the accused of defaming the monarchy by exploiting their ties for personal gain when he was taken to a military court on Oct. 21. Two days later officials said he hanged himself inside his cell at the 11th Army Circle.
Fear of Rendition, Torture or Worse
What may be happening inside the base, located in the Nakhon Chaisri subdivision of Bangkok's Dusit district, where at least eight suspects are currently held is a subject of widespread speculation.
This is the same military which, if you believe a five-year report on torture from Washington, facilitated the CIA in setting up a "black site" in Thailand for torturing terror suspects in 2002 during the first term of Prime Minister Thaksin Shinawatra. (Not true, junta said one year ago.) And the Americans are known to have tortured at least 10 people to death during the next couple years after that.
On Thursday members of the media, including Khaosod English, were shown the cells, where inmates were instructed to sit facing away from them. Reporters were not allowed to speak to any of them. That has not dispelled concerns about what might be happening inside the "temporary" facility, which the corrections department said will be more than doubled in size from five to 11 cells.
"It may be a place for illegal interrogation techniques," said Somchai Preechasilpakul, a law lecturer and former dean of law at Chiang Mai University. "But my view is that the place is maintained so those taken in won't dare dispute the charges against them, particularly lese majeste charges. There must be some 'special measures' being applied."
Asked what these measures might be, Somchai said: "Well, like limiting access to suspects by outsiders and quickly building up cases against the suspects."
Arnon Nampa, a member of Thai Lawyers for Human Rights noted that not all suspects accused of violating security laws or the lese majeste law have been detained inside the camp, however.
"The fact that only some are being detained inside suggest that this is a special detention facility serving a particular mission – possibly illegal interrogation methods, forced confession, forced implication of others, but don't write torture down yet. And two people have died while in custody," said Arnon, referring to lese majeste suspects police Maj. Prakrom Warunprapha and former palace aide Suriyan "Mor Yong" Sujaritpalawong, both accused of citing the monarchy for monetary gain. The public were told that Pakrom hung himself while Suriyan contracted a blood infection. No independent fact-finding committee was convened and both bodies were quickly cremated.
Although it's technically said to operate under the purview of the Department of Corrections, Arnon doesn't buy that as anything more than for the sake of appearance.
"In practise, it's like having detainees under the direct authority of the army," he said.
One human rights activist who asked to remain anonymous due to her sense of insecurity said any form of harsh interrogations, torture or worse could have taken place inside. She said at the very least, the suspects could be "visited" and "interrogated" at any time, possibly by those not legally assigned to interrogate them.
Junta spokesman Winthai Suvari was contacted by phone three times to discuss why the junta feels it is necessary to keep the temporary remand facility open, but did not return calls. On Thursday, Department of Corrections chief Witthaya Suriyawong described it as a comfortable facility, where nearly every detainee had their own cell and toilet.
It currently holds seven inmates: five lese majeste suspects and two Uighur men – Mohammad Bilal and Yusufu Mieraili – accused of bombing Bangkok's Erawan Shrine on Aug. 17.
The five accused of defaming the monarchy are: Jirawong Watanathewasilp, Prathin Chanket, Nattapol Nawanle, Wallop Boonchan, Pahiran Kongkham. The latter four are alleged members of a Khon Kaen-based Redshirt faction accused of lese majeste and conspiring to overthrow the government.

Suriyan Sujaritpalawong, a celebrity psychic with national fame, was taken to a military court on Oct. 21 where the former palace aide was accused of being one of the ringleaders of a gang of "royal impostors." On Nov. 9 officials announced he'd died two days earlier due to a "blood infection."
Don't Stop Demanding Change
Jon insisted that citizens and various concerned groups must keep on applying pressure and demanding the immediate end to the facility's use, as well as the use of military tribunals to try civilians.
"It's our duty," he explained.
Request for access to examine the prison's conditions by the Cross Cultural Foundation, a human rights group mostly focused on the Deep South, has been denied by the Department of Corrections which is legally overseeing the prison inside military camp.
Witthaya, the top corrections official, wrote in a Nov. 30 reply that the prison's operations were not "related to the Foundation, and that they are not relatives of the suspects."
"The integrity of the judicial process is being lost," said Pornpen Khongkachonkiet, director of the foundation. She pointed out that neither proper autopsies nor court inquests were made into the deaths of Prakrom and Suriyan, the two lese majeste suspects, procedures that can now even be relied on as standard procedure in cases in the Deep South, where deaths in military custody were once a regular occurrence.
As for Somchai, he warned the junta's continued military detention of more and more suspects could eventually backfire.
"Once it reaches a certain point, they may have no space left to stand. If they are clever, they should adjust themselves," he said. "But I don't think they're aware yet."
Pravit Rojanaphruk can be followed on Twitter at @PravitR
Correction: An earlier version of this story misstated the number of cells the prison's operators would like to see it expanded to. That would be 11, not six.
Related stories:
Third 'Royal Impostors' Suspect Still Alive, Official Says
Deaths of Lese Majeste Suspects Prompt Calls for Greater Transparency
Famous Astrologer 'Mor Yong' Dies in Custody
Further Autopsy of Lese Majeste Inmate Unnecessary, Minister Says
'Royal Imposters' Suspect Found Hanging in Prison, Officials Say