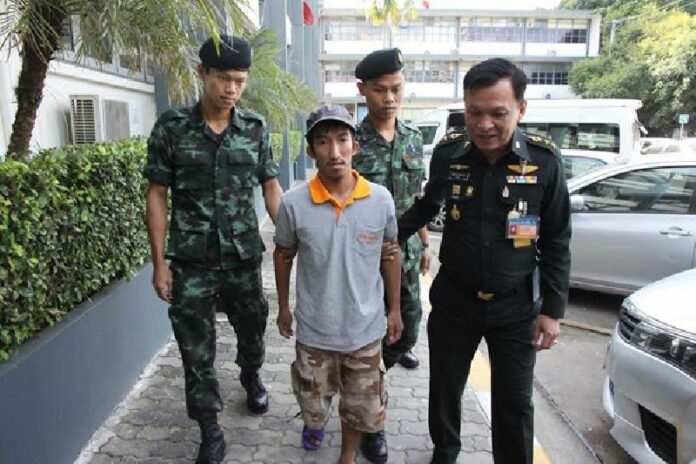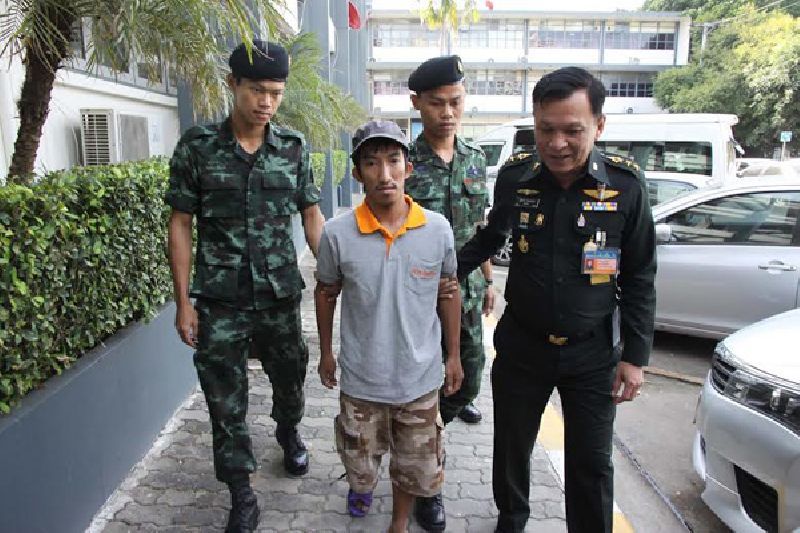 By Pravit Rojanaphruk
Senior Staff Writer
BANGKOK — A man pulled from a hospital last month to face charges of sedition and violating the Computer Crimes Act has jumped bail and is believed to have fled the country.
Thanet Anantawong has not been seen by his lawyer since before the New Year, and has failed to appear at a Bangkok military court under the terms of his bail, human rights lawyer Anond Nampa said today.
"He left me waiting [at the court]," Anond said of a Dec. 29 court date his client failed to appear for.
Anond had not made any announcement regarding his disappearance, saying he is still trying to reach Thanet to convince him to return to Thailand and face trial. Thanet faces up to seven years in prison.
Thanet was awaiting surgery at Sirindhorn Hospital when plainclothes arrived to take him into custody Dec. 13. He is thought to have fled not long after being released Dec. 18 on a 100,000-baht bond, and several sources believe he has fled to Laos.
"I'll probably wait until the end of this month," said Anond who led a donation drive which raised the bail money which has since been confiscated by the court.
Though not excusing Thanet's actions, Anond was sympathetic.
"It's understandable. His father and he himself have since [being released on bail] been harassed by soldiers who visited their places."
Asked if his flight could have consequences for those seeking bail in similar cases in the future, the lawyer said it would probably make it more difficult. He played down the incident however, saying such matters must be evaluated on a case-by-case basis.
Pro-democracy activists reacted with sympathy and disappointment to the news.
Barame Chairat, coordinator of the Assembly of the Poor who provided Thanet a place to stay in Bangkok for several days after his temporary release, said he's concerned about others facing similar predicaments.
"I'm not too worried about the 100,000 bail being confiscated, but what it may mean to others who may end up having their bail applications denied due to this incident," Baramee said.
The military court could cite Thanet's case as precedent to deny bail to other civilians facing charges of violating security law, he added.
Ekachai Hongkangwang, a former lese majeste convict released in November after two years and eight months in prison, said that although he is disappointed, he sympathizes because Thanet had previously served time in prison in the aftermath of the crackdown on Redshirt demonstrations in 2010. He said Thanet probably did not have an easy time in prison.
Thanet contacted a reporter late last month to say he was okay but at the time did not gave any indication he was about to flee.
He was among six activists named in fresh arrest warrants approved by a military court Wednesday. They are sought for violating the ban on political gatherings of five or more people when they tried to draw further attention to allegations of military corruption by visiting the controversial Rajabhakti Park in Hua Hin, Prachuap Khiri Khan province. A train they boarded was not allowed to leave the station.
The warrants also named high-profile activist Sirawith Seritiwat, aka Ja New, of the New Democracy Movement.
Attorney Anond also represents the six said those facing the arrest warrant like Sirawith has refused to report themselves to Thonburi Railway Police because they are now refusing to accept the legitimacy of the judicial process at a time where in kingdom is under military rule.
Related stories:
Activist Deprived of Freedom, Fresh Air for Five Days in Small Room
Snatched from Hospital Room, Activist Tells Associates
Circumstances of Patient's Arrest from Hospital Disputed
Condition of Suspect Removed from Hospital Unknown
Rajabhakti Scandal: Military Closes Park 'For Maintenance,' Detains Dozens of Activists