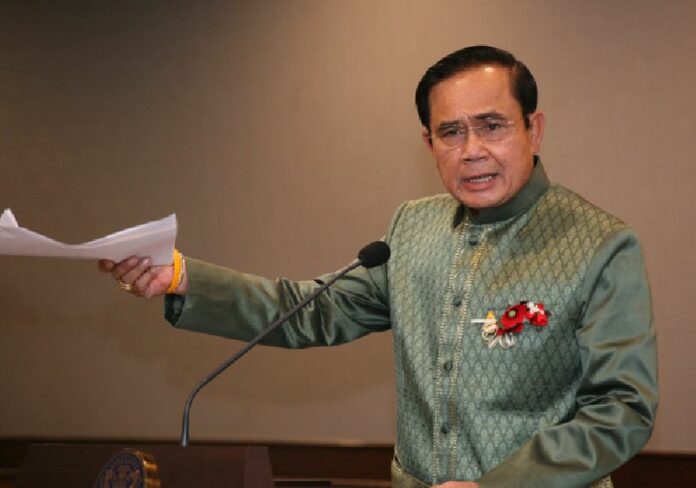 BANGKOK — Reporters with questions for high-level government officials could be asked to write them down and then cross their fingers for luck.
That's one idea being weighed by the military government to screen potentially irksome questions before they reach junta leader Prime Minister Prayuth Chan-ocha and other ranking officials, a government spokesman confirmed Tuesday.
Maj. Gen. Sansern Kaewkamnerd said that the idea was proposed by the prime minister's public relations team in response to the junta chief's episodes of irritation and rage in recent weeks. Under the proposal, reporters could submit their questions in advance for review — along with their names and the names of their media outlets. Four winning questions would be chosen for answering.
Prayuth declined to take regular questions after his previous cabinet meeting on Feb. 9, one week after the notoriously querulous former general blew his top and angrily pounded his podium as cameras rolled.
Sansern said the question quota idea was inspired by a question raised over whether Prayuth's discontent originated with himself or members of media.
Reporters should conduct interviews in accordance to what their subject wants to say, Sansern said.