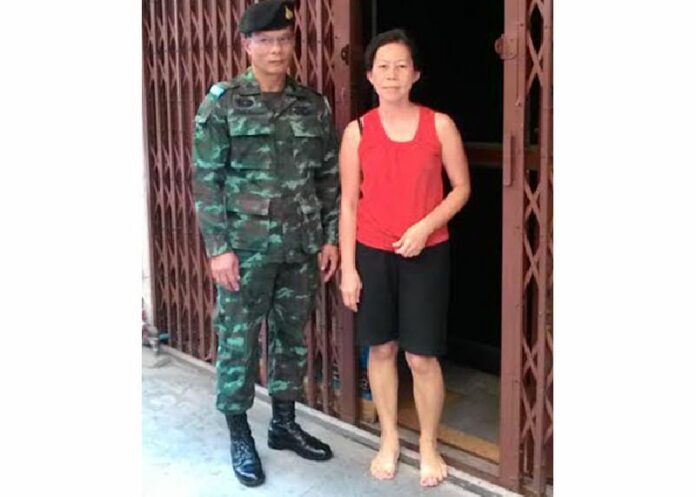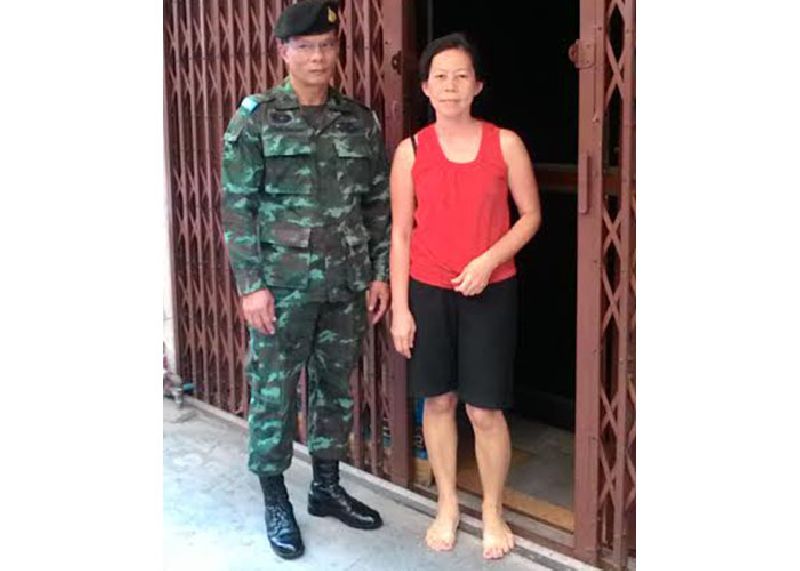 By Pravit Rojanaphruk
Senior Staff Writer
BANGKOK — The sister of an exiled academic said Thursday she expects a visit this afternoon by officers as part of ongoing harassment over his vocal opposition to the junta and critical stance on the monarchy.
Pranee Chachavalpongpun said she was told to expect another visit Thursday six days after soldiers visited their family home to tell her and her family to convince Pavin Chachavalpongpun, currently a visiting fellow at Cambridge University, to stop speaking out publicly or be charged with defaming the monarchy.
"They told my sister to tell Pavin to stop today, and everything will be over. They said if it doesn't end, if he doesn't stop, he will face a lese majeste charge," Pranee said.
In an interview early Thursday morning, Pavin denounced the junta for intimidating his two sisters and called on it to stop harassing his family.
"She is annoyed since she has nothing to do with what I am doing. I told her that she could only convey the message to me but could not force me to do things… They go after everyone in my family," he said, adding that some time ago, visits were also made to his mother, a housewife, which didn't seem to work.
Junta spokesman Col. Winthai Suvaree said it's unlikely that any threats were made, but said the allegations were being looked into.
"I dont think it was done by our officers. I don't think anyone was threatened. Why would we make any threat? It's not like we're going to arrest (the sisters)," he said, adding that soldiers routinely identify themselves when "seeking cooperation."
Pranee said soldiers were polite when they arrived Feb. 19 to their family home in Bangkok. She said that she told them there was no point in coming to see them, and the men told her they were acting under orders. They took photos of the home, and Pranee took photos of them.
Pranee said men identifying themselves as officers from the Crime Suppression Division called Wednesday to insist they tell Pravin to stop talking.
"I don't know if he's going to listen to us, but the man on the phone told my sister, 'That's not going to work because you're from the same family,'" Pranee said.
Pavin said the alleged harassment is the price paid by those who oppose the junta in Thailand and abroad. He added that the junta, formally known as the National Council for Peace and Order, should understand that such indirect threats won't work on him.
"It could be effective in some cases, particularly those with a low profile. In my case, it's different. I can depend on my networks to defy such threats from the army."
He added however that it's difficult for those who are not public figures.
"[It's] difficult to say. If they want to stand on their principles and be defiant, that will come with a hefty cost… Those with positions and status should do more, those small people must fear the consequences. After all, there is this culture of impunity."
Fear keeps many silent, he said:
"Who would want to be a hero when there is no protection?"
Pavin has remained overseas since a warrant was issued for his arrest for failing to heed a summons in June 2014, one month after the junta seized power.
The visits to his home didn't stop the 44-year-old exile from making more noise and warning the junta may be thinking of staying beyond its latest promise to restore democracy by the end of 2017.
Pavin said by telephone he believes the 2014 coup was about securing a smooth royal succession, and that the NCPO may stick around longer than it's promised.
Over a year and a half has passed since the May 2014 coup, and Pavin now sees little hope for a popular uprising to oust the coup makers.
"All key institutions have worked intimately with the junta. Thai society in general is passive, plus [there's] the culture of impunity. So sadly we will be with the junta for some time."
Pavin, who is critical of the monarchy and the law criminalizing such criticism, said he will not return to Thailand until the draconian lese majeste law is abolished. Ultimately, Pavin said he believes democracy will prevail.
"Eventually, despite the pessimism, democracy will prevail. I will continue to work as usual as a responsible academic," he said.
Update: Pranee said three officers arrived just after noon today, Thursday, to insist she and her sister ask Pavin desist from commenting upon the monarchy. Pranee said she told them they have communicated the message, and also told them "whether Pavin will do it is another thing." The officers left without incident.
Pravit Rojanaphruk can be reached at [email protected] and @PravitR.
Follow Khaosod English on Facebook and Twitter for news, politics and more from Thailand. To reach Khaosod English about this article or another matter, please contact us by e-mail at [email protected].