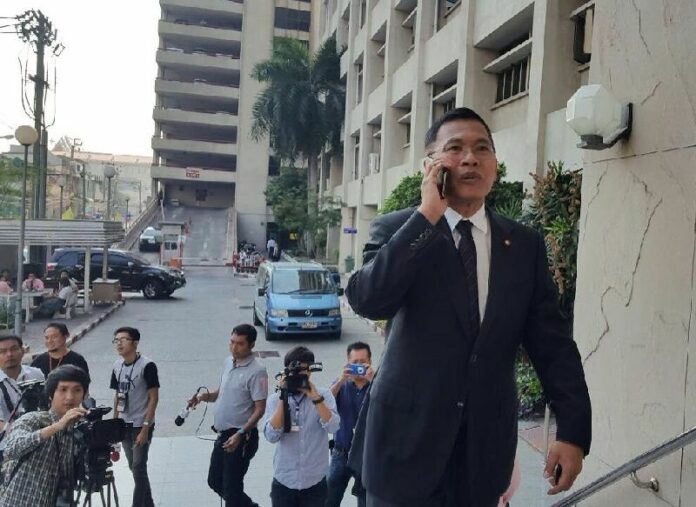 By Pravit Rojanaphruk
Senior Staff Writer
BANGKOK — Former Pheu Thai MP Watana Muangsook is wanted again for detention without charge by the military junta according to a post on his Facebook account this morning.
Watana says that he did nothing illegal and merely posted on his Facebook account a message declaring that he would reject the junta-sponsored draft charter.
Watana tried to bargain by asking the junta to postpone the start of his latest detention, which could last for up to seven days, to Monday.
This request was apparently rejected and Watana claims that he was informed by soldiers acting on behalf of the military junta that his detention will begin this afternoon.
He also said that he is not pleased that the National Council for Peace and Order, the formal name of the junta, wants to detain him again for "attitude adjustment".
Watana has been detained for attitude adjustment twice over the past few months. His most recent detention took place in late March. Watana also attended an "attitude adjustment" session in early March.
"The NCPO is exercising its power at whim and is discriminating [against me], violating my human rights. I am not pleased to be detained but I have no power to resist so I would like to ask for the mercifulness of the people, the media, [foreign] embassies and international organizations to scrutinize the unjust use of power by the NCPO," Watana wrote.
Related stories:
Watana Charged for Criticizing Junta Deputy Chief's 'Sexist' Comments
Politico Accuses Soldier of Punching Him
Junta Bars Pheu Thai Politician From Leaving Country