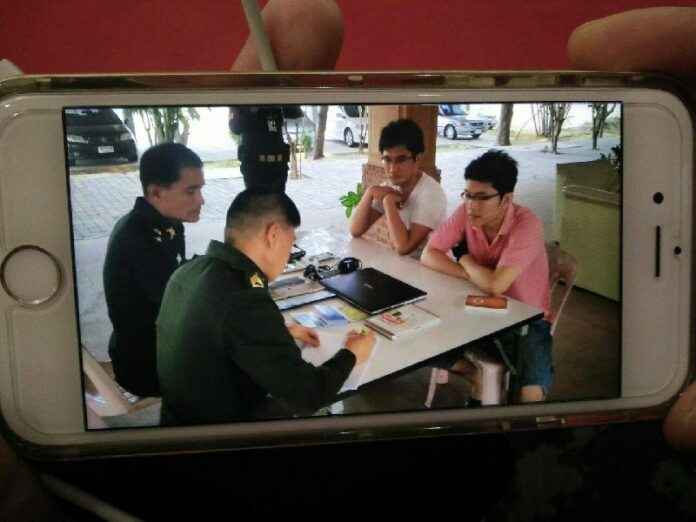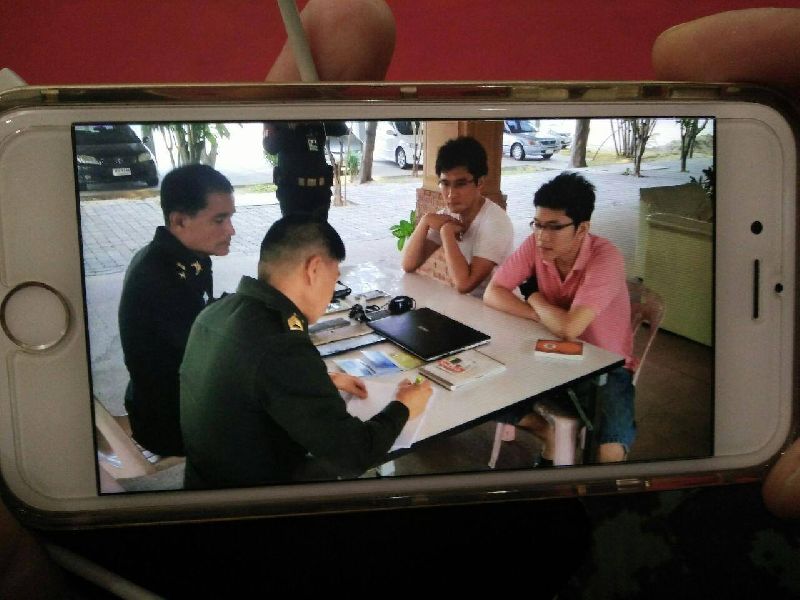 BANGKOK — Activists have called upon the public to rally this evening in Bangkok to protest the military's detention of 10 people from across Thailand without charge.
Resistant Citizen, one of the few organizations that has campaigned against the military regime, announced the protest on Facebook Wednesday afternoon, urging the public to gather en masse at 6pm at the Victory Monument.
Some Abducted Activists Linked to Redshirt Movement
"We will stand there [silently] because we do not agree with the military arresting the eight citizens," the statement said, based on an earlier count of those detained.
Rights activists Wednesday morning reported that eight people had been seized from their homes by soldiers in Bangkok and Khon Kaen province, but junta spokesman Winthai Suvaree later told reporters that 10 people in total had been detained.
According to Winthai, the 10 were being held on two army bases for interrogation concerning their "anti-government activities" on social media. He did not give any specific examples.
"Officials have been regularly monitoring their behavior on social media, and they have full evidence to prosecute them criminally," Col. Winthai said.
He said the military has not yet charged them with any crime, because several agencies were involved in determining which laws the abductees broke. They will be held in military custody for seven days, Winthai said.
Only five of the 10 have been named so far: Noppakao Kongsuwan, Vararattana Mengtrakul, Harit Mahaton, Nithi Kooltanasilp and Suphachai Saibutr.
Two of them, Noppakao and Varattana have been identified as administrators for official Facebook pages of the Redshirt movement and its chairman, Jatuporn Prompan.
Earlier this month, Resistant Citizen called for daily protests in response to the detention of Watana Muangsook, who served as commerce minister in the former, Pheu Thai-led civilian government ousted by the 2014 coup. After two days the protests were called off when Watana was freed on bail.
Spokesman Winthai also urged Resistant Citizen to call off the protest because political activities are forbidden by the the military regime.
"Let me stress that any activity must be within the boundary of the laws," he said.
Related stories:
Military Abducts at Least 4 Across Thailand
Rallying Public for Release of Watana Exposes Hierarchy of Rights
Protests Called Off as Watana Released on Bail
Anti-Coup Minister Gets New Charge, Could Face 14 Years Behind Bars 
Watana Charged for Criticizing Junta Deputy Chief's 'Sexist' Comments
Military Arrest Facebooker Over Park Graft Infographic
Thai Junta Leader Deflects Concern Over Mass Surveillance Bill
Citizens Should Resist Online Censorship, Advocates Say
Teeranai Charuvastra can be reached at [email protected] and @Teeranai_C.