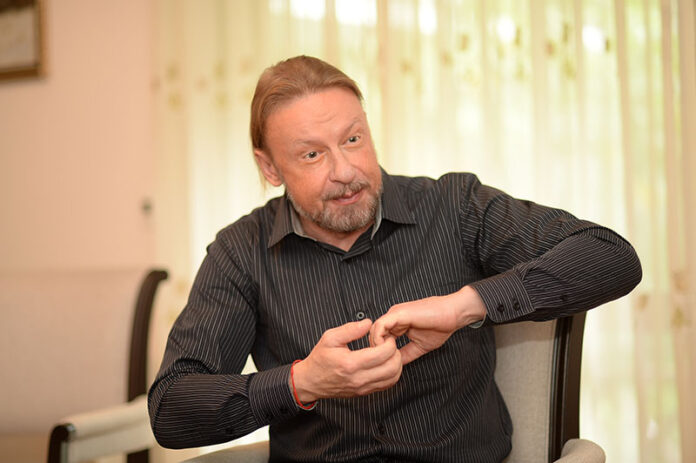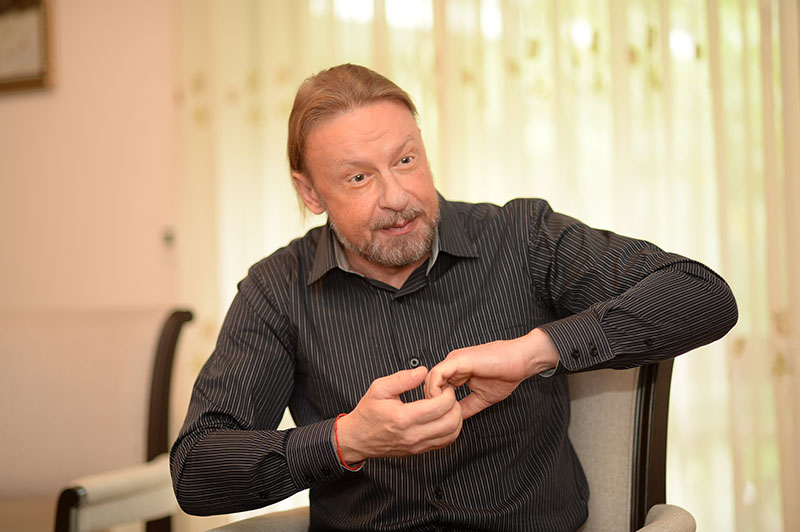 BANGKOK — The Russian Federation had a headline-grabbing year, from military operations in Syria to accusations it sought to influence the U.S. election. But as it projects an image of strength onto the world stage, its oil-dependent economy remains wrecked by a double blow of historically low oil prices and crippling Western sanctions.
These are the things on the mind of Russian Ambassador Kirill Barsky, who as Moscow's top diplomat in the kingdom, is tasked with diplomacy's oldest tradition – drumming up business.
"We have what you need, and you have what we need," Barsky said of Russian-Thai trade, which has plummeted in recent years.
On a recent afternoon at his sun-soaked residence off Sathorn Road, where the 52 year old lives with his family and a cat named Bucephalus, he talked about opportunities for that trade to grow, along with plans to celebrate 120 years of relations, his encounters with Vladimir Putin and his love of the arts.
But throughout the course of the interview, Barsky circled back to one topic of mutual interest: economic relations.
Russian-Thai trade fell 52 percent from USD$4.9 billion in 2014 to $2.4 billion last year, according to Thailand's Ministry of Commerce. As of October, this year was down by almost a quarter. Barsky attributes that to falling oil prices, a worsening regional economy and "illegal sanctions by the West."
Everyone in Russia knows that the best canned fruit comes from Thailand
Yet there are signs of that recovering, and Barsky sees opportunity growing on trees.
"Everyone in Russia knows that the best canned fruit comes from Thailand," he said.
After Western sanctions were imposed in 2014 for Russia's annexation of part of the Ukraine, Moscow retaliated with an embargo on E.U. products. A bright spot in that has been a boom in Russia's agricultural output, as it looks to replace E.U. products such as fruit and dairy.
In May, the Russian Direct Investment Fund announced Thailand's Charoen Pokphand and a Chinese firm would bring their know-how to operating a USD$1 billion dairy complex to be built outside Moscow.
And with President-elect Trump's promise to cancel the Trans-Pacific Partnership, nations like Thailand left without a dance partner find themselves courted by Barynya-dancing Mother Russia.
That could mean more auto parts, chemicals, electrical appliances, microchips, silk, fruit and cuisine exported from Thailand to Russia. Russia needs partners for the oil it's heavily dependent on, related refinery products and other investments in security, real estate, tourism and energy. Rosatom, Russia's state-run nuclear power enterprise, was recently in Thailand trying to spark interest in its technology.
A resurgence in bilateral trade with Russia's biggest ASEAN trading partner would require efforts by both governments, Barsky said.
The ambassador referenced Thailand's recent application to the Eurasian Economic Union, a trade zone consisting of Russia and several former Soviet republics.
Ships from Russia's Pacific Fleet practiced humanitarian and disaster relief exercises at Sattahip district, Chonburi with warships, a medical ship, and helicopters September 2016.
Other Russia-Thai economic links include energy supplied from Laos via Russian energy supplier Inter RAO's hydropower and, of course, tourists.
More than 1.7 million Russians visited Thailand in 2013 before falling sharply, Barsky said. While these numbers seem to be recovering as the Russian recession eases, Thai tourism to Russia is still negligible – only 20,000 tourists per year.
"There's beauty in Russia that you can't find anywhere else, and there's also a 30-day visa-free period," he said. "Still, I suppose not enough Thais visit Russia yet because they are not familiar with the country and not informed about the tourism possibilities yet."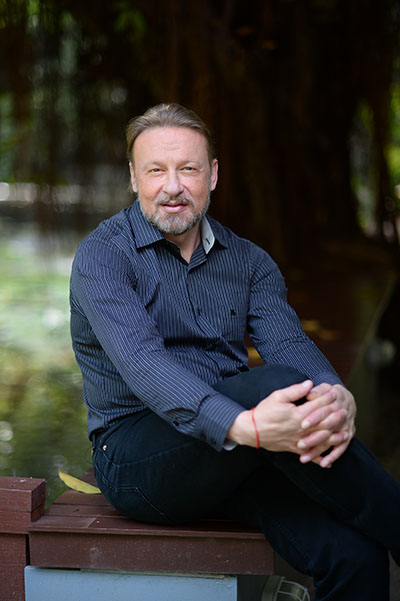 Putin and Ballet
Trade agreements and politics may be at the center of his mission, but close to Kirill's heart is Russian ballet, President Putin, and his cat Bucephalus.
"We named him after Alexander the Great's horse," Barsky said.
Barsky, who helps secure Russian ballet and opera troupes for international festivals here, hopes to stimulate Thai interest in Russia not only through trade, but culture.
Russian-Thai relations, began under Nikolai II and Rama V, will celebrate their 120th anniversary in 2017. Barsky said the embassy has a host of events planned throughout the year, including a photo exhibition of then-Crown Prince Vajiralongkorn's visit to the Soviet Union in 1989.
"It was an excellent visit, and the new king is an important link to Russian-Thai relations," he said.
Other jubilee events include a Thai dance-infused ballet named "Katya and the Prince of Siam." It's about Prince Chakrabongse, a son of Rama V who married a Russian woman, and will be staged at the 19th International Festival of Dance and Music in Bangkok. In the latter half of the year, Lumpini Park will also host the Moscow Cultural Festival, with folk music, games, sports, and a park concert featuring the work of Pyotr Shchurovsky, who composed the music of the Thai Royal Anthem.
While Barsky says Russia would rather promote Tchaikovsky than pop culture because it is "not in a competition for cultural dominance," one can hardly ignore the unintended cultural phenomenon that is Putin. The blue-eyed president is a household name in Thailand, and possibly the only major foreign political figure to have a Thai fanclub.
"It makes me happy to hear that," Barsky said with a laugh.
Barsky recalls a time when he met the president in 2003. Assigned to China at the time, Barsky was in Moscow with Deng Rong, Deng Xiaoping's daughter who had penned a biography "My Father, Deng Xiaoping."
She was on a book tour when Deng and Barsky suddenly got a call from the Kremlin. Putin wanted to meet her – and him to translate the meeting.
"We talked for hours as I translated for them. He was relaxed and enjoyed talking to her for hours, and ignored his staff who told him to wrap it up. He said that he had high respect for her father, and thanked her for coming to his country to present her book."
Where Putin himself strikes machismo poses for the public and his polar adversaries attribute thugishness, Barsky sees warmth.
"From this meeting, I found out that he's someone who cherishes friendships and respects historical figures. People mistakenly perceive him as aggressive because of his firm stances. However, when you talk to him, he's actually thoughtful, caring, and soft-spoken. He talks to you in a human way."