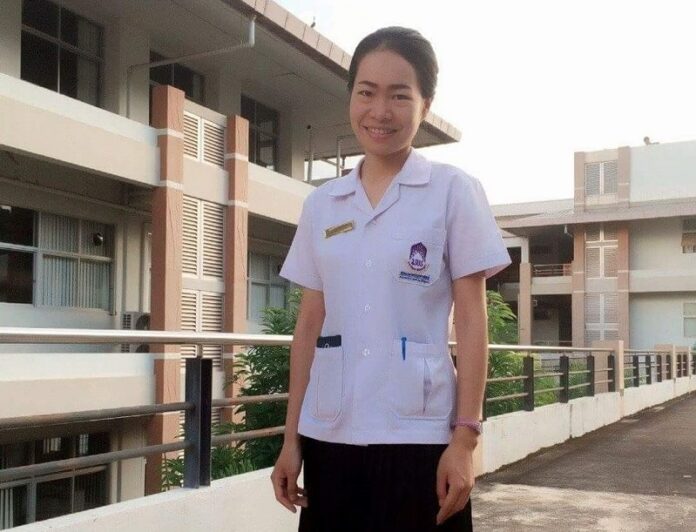 BANGKOK — Chiang Mai native Sangduen Longta has searched in vain for jobs since she graduated in December from Phayao University. It's not because of her poor grades – the 23-year-old's GPA of 2.85 is decent and her degree in public health education is in demand.
Sangduen was dismayed to discover that all the open positions at Thailand's Public Health Ministry indicated that she's not eligible to even apply. Her "crime" – or lack of qualification – is the fact that she was born stateless, to a Myanmar migrant father and a Thai Yai mother, and remained stateless to this day.
"I wanted to become a public health scholar. But I couldn't apply," Saengduen said. "I feel that we're being discriminated against. We are educated. And yet still being discriminated."
Her plan B was to apply to a private beauty clinic in Chiang Mai City, believing that not having Thai citizenship wouldn't be an issue, as nothing was stated on the internet job placement from the clinic. On Monday, more than a month after her graduation, her Plan B also came to a crushing end.
"The Personnel Department rang up yesterday saying that though they were interested, they couldn't hire me. I feel sad. I'm very disappointed and disheartened at times, but I have fought this far so I must persevere," the young woman said to console herself.
She added that she had made it this far despite being raised in a poor broken family: Her father left her with her mother early after obtaining a scholarship from a private company and additional financial assistance from a couple in Petchaburi province.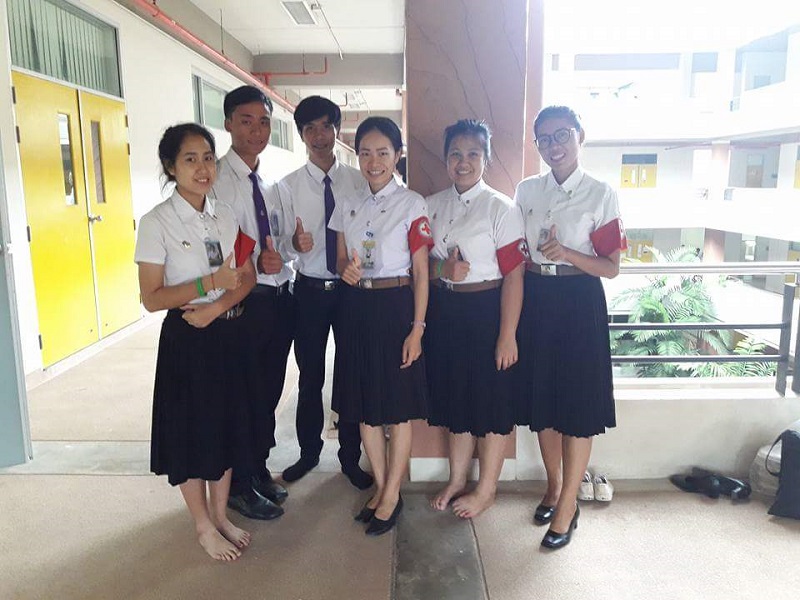 Sangduen knows she is not alone, and she has seen educated friends or seniors who are also stateless sharing the same fate, either becoming unemployed, or at best, underemployed.
However, Surapong Kongchantuk, a leading activist for stateless and ethnic minorities says such predicament is about to change. Surapong said that as a result of a cabinet resolution on Dec. 7, a stateless person born in Thailand holding a college degree will very soon be permitted to apply for Thai citizenship. Surapong, who knew Sangduen in person, said it was  just a matter of weeks before the Interior Ministry issued a new order in response to the cabinet's resolution.
He credited it to over a decade of lobbying and efforts by liberal senior officials at the Interior Ministry for making it a reality. Asked how many will benefit, Surapong said hundreds if not more. He said there's no exact census on the number, however.
"Children born in Thailand are innocent," stressed Surapong, adding that no one should be discriminated against for being stateless children.
Surapong said this is not just good for stateless children but for Thailand as well, as there's no benefit in penalizing these youths who can positively contribute to Thai society by alienating them and making them feel desperate.
Surapong even wished that the state would go further as to afford those with a Mattayom (high school) degree the same benefits. He predicted however that it would take decades for the Thai state to go that far. As of now, his concern is that there would be legal technicalities that would prevent these Thai-born people with university degrees from obtaining Thai citizenship.
Another minority rights activist, Adisorn Kerdmongkol, also welcomed the news.
"Thailand is a greying society, such move makes sense, as it will make these people Thai citizens," Adisorn said, adding that it would serve as an incentive for Thai-born stateless children to finish college.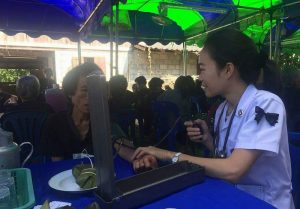 Although delighted at the news, Sangduen believes such rights should be granted even to those with high school diplomas – or those with none. Her elder sister who's not a college graduate sells fruits at a market in Chiang Mai and has no hope of obtaining Thai citizenship.
She explained how discriminated a Thai-born stateless person is. Travelling outside Chiang Mai province requires her to seek a permission from the Fang district office where she was born.
At university, she kept her stateless status onto herself for fear of being discriminated by her friends. Even today, none of her university friends that featured on her Facebook account knew of her "secret."
"They don't know about it. I might be discriminated into another class of people if they know. I didn't even tell them after I graduated. But some ask me why I am not applying for a job."
When asked if Sangduen was certain about having her true identity, photos and status revealed through this news article, she replied in perfect Thai: "Never mind. If they want to stop being friends because of this then let them be."